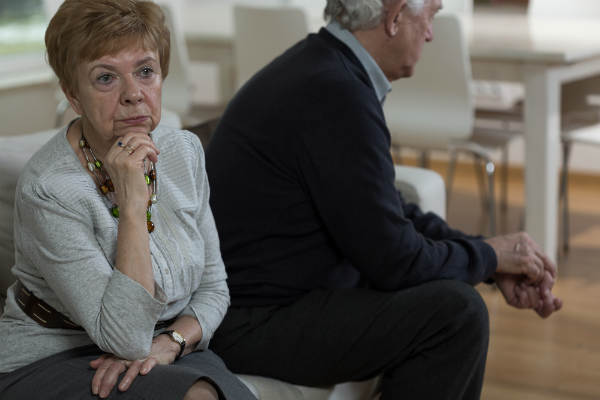 When you are planning to file for divorce after many years of marriage, you will need to think carefully about dividing retirement assets and doing what you can to minimize tax implications.
The phenomenon of "gray divorce," which is explained in an article in The Washington Post, refers to the trend of older adults seeking divorce. In some cases, these spouses still have a number of years left before retirement. However, in other cases, the spouses are already making use of retirement assets. Regardless of the specific age at which the couple are seeking a divorce, gray divorces often mean that the spouses have significant retirement assets that may be subject to division.
What kind of retirement assets are we talking about? For example, retirement assets often include Individual Retirement Accounts (IRAs), defined benefit plans, and defined contribution plans. If you are considering divorce, it is extremely important to speak with an experienced Raleigh divorce lawyer about your plans for dividing retirement assets.
Learning More About Retirement Assets
It is important to understand the different types of retirement assets that exist before getting into the issue of whether these assets are divisible. So, what kinds of retirement assets should you be thinking about when you file for divorce?
Individual Retirement Account (IRA): An IRA is essentially a type of savings account that allows a person to save a lot of money for retirement while getting a substantial tax break. An IRA in and of itself is not an investment, but rather is a type of account. Typically, you will open an IRA individually (in other words, not through your employer), but if you are self-employed or are a small business owner, you can also open an IRA through this route. There are a number of different kinds of IRAs, including traditional IRAs, Roth IRAs, and others. Not everyone can simply select which type of IRA to open. Each type has specific eligibility requirements that may be based on your annual income as well as your eligibility status. It is also important to note that IRAs — regardless of the type — have caps, or limits, for the amount that you can put in every year. In addition to those caps, there are significant penalties if you withdraw money from your IRA before you have reached the specified retirement age.
Pensions: There are two types of pension plans that fall under the Employee Retirement Income Security Act (ERISA), according to the U.S. Department of Labor. Those two types of pension plans are defined benefit plans and defined contribution plans. A defined benefit plan is one in which you are promised a specific amount of money each month when you retire (e.g., $200 per month, or 1 percent of your average salary as calculated during the last five years of your employment). Defined contribution plans, however, do not ensure that you will receive a specific, uniform benefit each month during retirement. Instead, these are plans in which both the employee and the employer contribute a specified amount of money to the account. For example, 401(k) plans are a type of defined contribution plan.
Splitting retirement assets can be extremely complicated, and you should always work with an experienced asset division attorney when going through a divorce in Raleigh.
Determining Whether Your Retirement Assets Are Divisible
Like other assets in a marriage, retirement assets are subject to division if they are considered marital property. As such, the first step does not concern how to divide retirement assets, but rather whether retirement assets should be divided.
First, you will need to identify all retirement assets, and then they will be classified either as marital property or separate property. If all of your retirement assets are classified as marital property, then they will be subject to division.
However, some of your retirement assets may be classified as separate property. If any of the funds in your pension plan, for example, were earned prior to the marriage, then that part of the asset may be classified as separate property. Likewise, if any of the amount you contributed to an IRA was earned prior to the marriage, or if it came from a gift or an inheritance during the marriage, then it also may be classified as separate property.
Any retirement asset that is considered separate property will not be subject to division.
Avoiding Tax Implications When Splitting Retirement Assets
If any of your retirement assets are classified as marital property, and therefore subject to division, the court will first need to value the property and then distribute it according to the theory of equitable distribution.
Dividing pension benefits and splitting IRAs can be a delicate process, particularly if you want to minimize tax implications and penalties. For example, withdrawing money from retirement accounts such as IRAs prior to the specified age of retirement can result in significant penalties. However, there are a number of ways to minimize the early withdrawal tax if you plan accordingly. As an article from U.S. News & World Report makes clear, anytime you withdraw money from an IRA before the age of 59½, you can face a withdrawal penalty of 10 percent. After that age, however, and before the age of 70½, you can withdraw money but will need to pay regular income tax on it. Depending on how you use the money once it is withdrawn, however, you can avoid the tax penalty.
In addition, if you structure an early withdrawal from an IRA or a 401(k) as an annuity, or if you rollover the money to another retirement plan, you may be able to avoid the early withdrawal penalty. In short, you will want to classify the transaction either as a transfer or as a rollover in order to minimize tax implications. Depending on the specific type of retirement asset, you also may be able to use a Qualified Domestic Relations Order (QDRO) to avoid the tax penalty.
Contact a Raleigh Asset Division Lawyer Today
Retirement plan division can be complicated, but an experienced asset division lawyer in Raleigh can help to minimize the tax associated with early withdrawal. Contact Charles R. Ullman & Associates today for more information.