A number of organizations observe Teen Dating Violence Awareness and Prevention Month in February and It's Time to Talk Day on Feb. 4 to raise awareness about dating violence and prevention.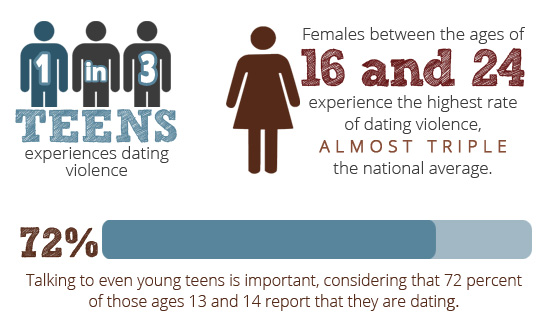 Teens often are unsure what is appropriate in a dating relationship, don't know who to talk to if they feel something is wrong, and may be afraid to speak out. Your teen needs your guidance about dating violence before it happens.
Understanding Dating Violence
Dating violence is a pattern of abusive behaviors that are used to create power and control. It includes physical abuse, verbal or emotional abuse, as well as sexual and online abuse.
The first time violence happens it is abuse, but often the abuse escalates, creating a pattern in the relationship. This can happen in casual or serious, monogamous or non-monogamous relationships. Teens are at risk regardless of sexual identity, ethnicity, social status or religion.
Most teens tell no one if they have been abused in a dating relationship. Unless you talk to your teen, you won't know.
Danger Signs
It can be hard to determine if your teen is in danger or in an abusive situation. The best thing you can do is share the warning signs of abusive behavior with your teen, available at ItsTimetoTalk.org.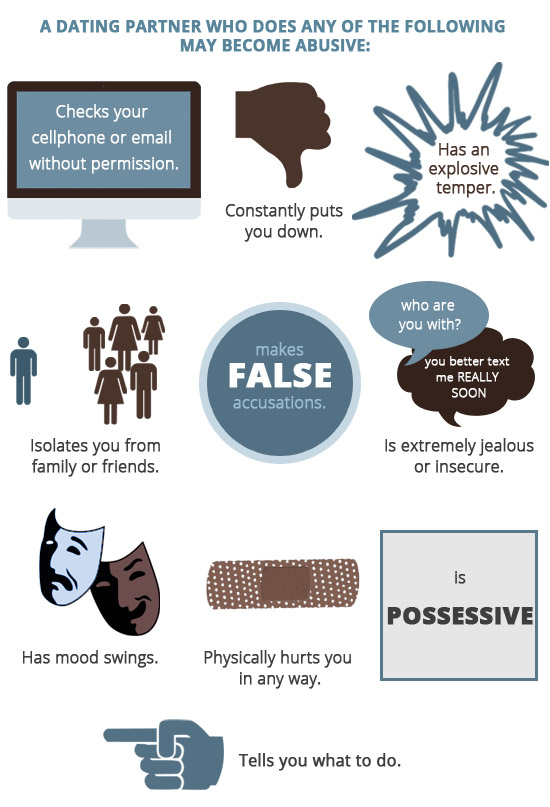 As a parent, you can communicate with your teen not only about possible signs of abuse, but also about how your teen is feeling in his or her relationship. Make it clear your teen can talk with you or visit LoveIsRespect.org , call 866-331-947 or text "loveis" at 22522 to chat with a teen advocate. If you are concerned that your teen is being abused or could be abused, you also can use these resources.