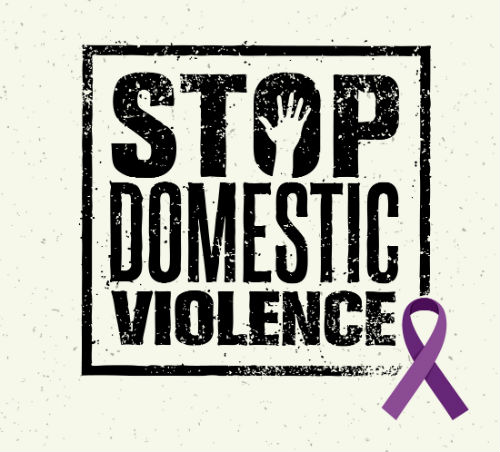 Domestic violence is one of the most terrible things that an individual can experience. For victims trapped in a cycle of violence, it can feel as if the walls are crumbling down and that life will never improve. Although it may seem impossible, there is hope for the future, and you are more than just a victim.
The absolute first thing that you should do is get away from the situation and find a safe place; after that, you can and will start to get your life back. To aid you in protecting yourself and your loved ones, contact the Raleigh domestic violence lawyers at Charles R. Ullman & Associates.
Counseling After Domestic Violence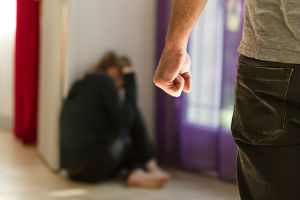 If you are a survivor of domestic violence, counseling may be one effective and therapeutic method of coping with what you've been through and getting your life back. Counseling can help you to answer some questions that you may have about why this happened to you and how you feel about it. Counseling can also provide you with the tools you need to start moving forward, and it can be useful for addressing the following:
It is possible heal and to move forward.
You are in control of your own recovery process.
You are not to blame for the domestic violence.
You have the power to make your own choices going forward.
You are a survivor.
Many counseling services are available to those who are in need and who do not have health insurance. Visit An Abuse, Rape, and Domestic Violence Aid and Resource Coalition's website for more information about domestic violence support in North Carolina.
Turning to Family and Friends
Many people feel ashamed or embarrassed about being victims of domestic violence, and they will hide the fact that they have been abused from friends and family as a result. You have nothing to be ashamed of, and in your time of need, your most trusted family members and friends can support you and help you get back on your feet again.
After domestic violence happens, do not isolate yourself. Self-isolation can be extremely harmful for your psychological state. The best thing that you can do when recovering as a domestic violence victim is to build a network of support and reconnect with people in your life.
Economic Recovery after Domestic Abuse
One difficult thing that you will have to confront when recovering from domestic violence is how to become financially independent (if you were relying on your abuse for financial support). This can be one of the most challenging components of building a life for yourself after domestic abuse, especially when your confidence is shot and you feel alone. Economic recovery will require proactive steps, and the National Domestic Violence Hotline recommends the following tips for economic recovery:
Secure your financial information. If you have been financially dependent upon your abuser, there is a good chance that you do not know where you stand financially or whether your spouse may try to take financial advantage of you. To help you put together a clear picture of your economic situation, you should start by contacting your bank and canceling any accounts that your abuser may have access to. Further, move your money to a secure location, and use user names and passwords (for online banking) that your abuser cannot guess.
Rebuild bad credit. You should learn your credit score to determine whether you have bad credit, and if you do, you should start trying to rebuild it as soon as possible. If you have any outstanding bills, do what you can to repay these as soon as possible, even if it means borrowing money from a trusted source, such as a parent or good friend.
You should also begin looking for a job as soon as possible if you do not already have one. It can be hard to do, but you must accept that you are in charge of your future, and that includes your economic situation.
Allow Yourself to Go Through the Grieving Process
Domestic abuse is not just painful physically; it leaves deep emotional scars as well. You may have to confront the fact that you are losing a person you love, that you may have to give up custody of your children to an abuser, that you have lost family and friends during the course of your relationship with the abuser, that you have no money and are in financial disarray, that you have been involved with a person with substance abuse issues, and that you are currently extremely depressed and in a very dark place in your life.
It is very important that you allow yourself to go through the grieving process; this can help you to improve your life and mental state in the future. The stages of grief typically include isolation and denial, anger, bargaining, depression, and finally, acceptance. Turn to counseling, your family and friends, support groups, and other sources for help making it through the stages of grief, knowing that acceptance is the final stage and life will improve.
Protect Yourself Legally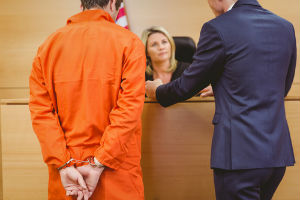 In addition to all of the steps above, you also need to protect yourself legally in domestic violence situations. Legal protections for domestic violence include filing for a protective order, filing for divorce, receiving a support order, and requesting custody of your children. An experienced domestic violence attorney can not only provide you with domestic violence resources, but also with the legal know-how you need to improve life after domestic violence.
Contact Our Domestic Violence Attorneys Today
At Charles R. Ullman & Associates, our domestic violence attorneys understand how difficult moving on after domestic violence can be, and we want to aid you in the process. For a free case consultation where we can discuss your situation in more detail and provide you with advice and resources for moving forward, call our office today or contact us now using our online form. When you are at your lowest point, we can help by giving you some of the tools you need to make a positive change.