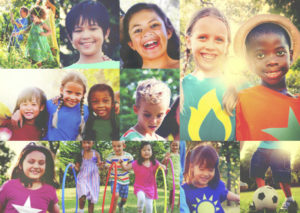 Summer is here, and for families across North Carolina and the rest of the country, the end of school means the beginning of summer camp. Summer camps have been a part of the American childhood for more than 100 years. When children go to summer camp, they develop interpersonal and problem-solving skills in a safe, nurturing environment where many experience their first taste of independence from their parents and families, as described by the American Camp Association. Alongside these opportunities, some summer camps foster the development of specific skills such as programming, fine art, music, and language.
As a parent, the prospect of your child heading to summer camp and gaining a little independence can bring mixed emotions. On the one hand, it is your job to foster this burgeoning independence, while on the other, it can be difficult to watch your child need your hands-on supervision less and less each year.
You naturally want to keep your kids safe at summer camp, and the best way to do this is to teach them about making safe choices to protect themselves. Hold a family meeting before your child goes to camp to discuss camp safety rules with him or her. If possible, both you and your spouse (or former spouse, if you are divorced) should take an active role in preparing your child for summer camp and the safety issues that may come up.
Summer Camp Safety Tips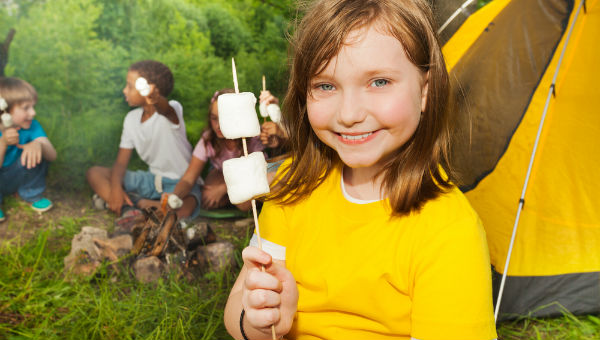 An injury suffered in a summer camp accident can take weeks or months to heal or even stay with your child for life. Talk with your child about accident prevention and the importance of seeking help from a camp counselor immediately if an accident does occur. Discuss the following safety tips (provided by WebMD) with your child to help him or her make safe choices while at camp this summer.
Fire safety. Campfires can be found at nearly every summer camp. Talk to your child about the importance of keeping a safe distance from open flames and tying back any loose hair or clothing while near a campfire. Discuss what to do if he or she catches on fire and how to safely put one out, stressing that starting and stopping fires should always be handled by counselors, not campers.
Interactions with wildlife. There may be wild animals at your child's summer camp. Talk about the importance of giving these animals space and never cornering or attempting to catch a wild animal. Research the types of animals that could be found at your child's camp and determine which are nocturnal. If a nocturnal animal appears during the daytime, it could be suffering from rabies. If your child is bitten, scratched, or otherwise comes into contact with a wild animal, he or she should tell a counselor immediately.
Tick checks and safety. Teach your child how to check for ticks and encourage him or her to do it daily while at camp. Discuss ways to protect against ticks, such as wearing long sleeves and pants while in heavily wooded areas. Tell your child to alert a counselor if he or she finds a tick.
Water safety. Your child should only ever swim in designated swimming areas. Strong currents, underwater hazards such as rocks and sunken fences, and snapping turtles can pose a risk of serious injury to your child. Talk about the importance of always swimming with a buddy and using life preservers if necessary, and at all times when on a boat.
First aid. If your child suffers a cut or scratch, he or she should keep it clean and tell a counselor immediately.
Plant safety. Under no circumstances should your child consume any leaves or berries found in the wild unless instructed to do so by a counselor as part of a wilderness camp or foraging exercise. There are many leaves, fruits, and berries that can be poisonous if consumed.
There is safety in numbers. One of the best ways your child can stay safe at summer camp is to stick with the group and always travel with a buddy. If an accident does happen, one child can help the other or alert a camp counselor. Impress upon your child that staying with his or her group is not the same as always doing what the group is doing ─ if your child feels that his or her group or partner is engaging in an unsafe activity, he or she should abstain from the activity and alert a counselor.
Familiarize Yourself with the Camp's Resources and Policies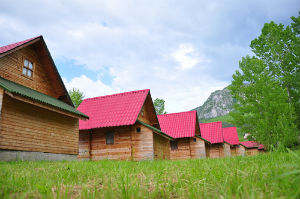 As a parent, it is important that you thoroughly research a summer camp before enrolling your child. Find out the camp's policies about campers' use of cellphones and, if they are not permitted, how and how frequently campers can contact their parents. Also determine the following:
Whether camp counselors are trained in CPR and first aid
The accident policy the camp has in place for minor and major accidents
Whether there is a nurse on premises
How medication is handled at the camp, including allergy medication and over-the-counter pain relievers such as Tylenol
The camp's proximity to the nearest hospital
The camp's accident insurance policy and liability for injuries suffered on its property
If Your Child Is Injured at Summer Camp
Accidents happen, sometimes even when we do our best to prevent them. If your child is hurt at camp this summer, you and your former spouse need to cooperate regarding your child's care, recovery, and plans for the rest of the summer.
For guidance as you work through the complicated world of co-parenting your child after your divorce, work with an experienced North Carolina family lawyer from Charles R. Ullman & Associates. Contact our firm today to set up your initial meeting with our team to discuss your family law needs.