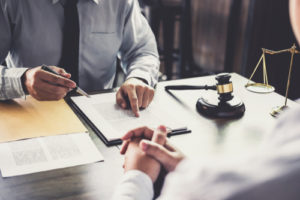 In a recent blog post, we discussed proposed legislation in several states that would make it more difficult for couples to get a divorce. For now, that won't be happening in North Dakota.
In a 48-45 vote, the North Dakota House rejected a measure that would require couples to have five individual or joint one-hour sessions of marriage counseling and wait six months before filing for divorce. Two of the sessions would focus on post-divorce financial planning and three on how children are impacted by a split.
Supporters of the bill said they wanted to reduce the negative emotional and financial implications of divorce on children. Skeptics, however, emphasized the need for greater research on the subject.
According to a report in the Rapid City Journal, Sherry Mills Moore, a family law attorney in Bismarck, noted that a six-month waiting period could actually make matters worse for couples going through a divorce. Waiting too long could mean that agreements on issues such as child custody and visitation might unravel during the six-month waiting period.
Bill Neumann of the North Dakota Bar Association also expressed opposition to the bill, explaining that couples who have contacted attorneys to get a divorce are usually confident that reconciliation is impossible. Both Mills Moore and Neumann also questioned how counseling could help save a marriage if couples were not committed to it and whether five sessions would actually accomplish the state's goal of protecting families.
The divorce and separation attorneys at the Law Office of Charles Ullman & Associates in Raleigh, N.C., will continue monitoring changes to divorce laws, both nationwide and in North Carolina. If you have questions about divorce statutes in North Carolina, feel free to schedule a consultation with one of our experienced attorneys. Call toll-free or use our online form today.