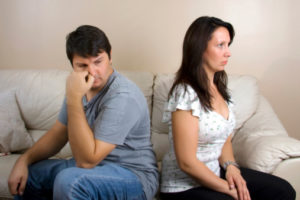 Now that we have entered fall, it's time for kids to go back to school, stow away the summer clothes and get ready for the holidays. But according to a recent study by a U.K. law firm, the end of summer break is when one-fifth of couples file for divorce.
A survey of more than 2,000 couples – 1,244 who were parents – reported that many people wait until summer is over to separate or initiate legal proceedings for divorce, according to the Huffington Post.
The reasons vary. In some cases, the delay stems from the fact that parents don't want to ruin their children's summer break. Other respondents say that financial pressures peaked in the summer months as they looked for childcare and planned costly family vacations.
Marilyn Stowe, the senior law partner at the firm that conducted the study, said that in her experience, waiting to divorce over a holiday period doesn't usually help circumstances.
"I suspect that a relationship in trouble may be too damaged to be rescued by a holiday -– but can easily be broken by it," Stowe said.
At the family law firm of Charles R. Ullman & Associates, our attorneys often meet with parents who have waited to split out of concerns for their children's well being. Although the decision to wait is made with the best intentions, it may ultimately upset children more than if the process began earlier.
Children can sense when their parents are unhappy. Being exposed to their parents' constant fights and arguments, defensive behavior, nights on the couch or household tension can disturb a child's sense of security. The longer that stress lasts, the more likely it may be that children experience serious emotional problems when the divorce actually occurs.
You should remember not to project your feelings of guilt onto your children. Research has shown that children may begin to blame themselves for their parents' split as early as age 5. Prolonging the official separation, especially at the beginning of the school year, could be very difficult for kids as they adjust to a new grade level and new academic demands.
Making such an important life decision is never easy, and you should only proceed if you feel that a reconciliation is out of the question.