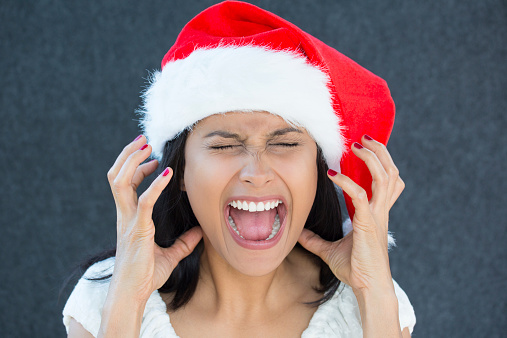 For many North Carolina families, the winter holidays are the highlight of the year. For family members struggling with divorce, new custody arrangements or other family law issues, however, the holidays can create new, unexpected sources of stress.
When you know what causes family stress at the holidays, you can address it proactively. Taking charge of your holiday stressors helps you and your family enjoy these special days.
What Causes Family Holiday Stress?
Complex family issues can cause problems any time of year. When they collide with the holidays, the stress level can fly off the charts. But it doesn't have to.
Stress increases over the holidays for several reasons, according to therapists at Stanford University. These include:
Pressure to make it perfect. The image of the "perfect" family get-together is everywhere during the holiday season. It's one of the biggest marketing tools used to encourage consumers to spend more, shop more, and do more. With so much on your plate, it's easy to assume you need to live up to this idealized image – and easy to feel stressed, anxious, and depressed when you can't.
Strained relationships. Many of us see certain family members only at the holidays. There's an assumption in many extended families that we ought to get along because we're related – but, as any feuding siblings can tell you, sharing parents or genes doesn't mean sharing common interests or views. The attempt to get along with people you rarely interact with can be tough.
Scheduling. Some families gather at a certain person's house each year, no exceptions. Others share hosting. But whether plans are longstanding or last-minute, they can cause excessive stress, both on the host and on others attempting to juggle their schedules to make the event on time.
Tips for Dealing with Holiday Stress
You can't change cantankerous family members, nor should you try. Instead, focus on controlling those things you can and letting go of the things you cannot.
Some tips for putting peacefulness first in your own holiday plans:
Plan, plan, plan. The more you plan ahead, the better you can absorb unexpected obstacles or last-minute plan changes and the less stress you'll experience as a result. If there are work projects you can take care of now, do them: Having one less task on your plate at year's end will make it easier for you to focus on holiday planning and safe travel. Plan your shopping so you can avoid peak times. Get your vehicle ready and make extra time to travel so you aren't stressed on the road.
Be willing to say "no." The holidays provide nearly endless opportunities to participate in parties, gift exchanges, baking get-togethers, pageants, and other events … but learning to say, "Thanks, but not this year" may be the single best thing you can do for your peace of mind and your family's well-being. Choose just a few events that have genuine meaning and joy for you and your family.
Acknowledge how you feel. It's tempting to push aside feelings of sadness, depression, grief, or loss during the holidays for the sake of family togetherness, but it isn't healthy, say health care professionals at the Mayo Clinic. Instead, admit to yourself when you feel unhappy and seek help and support from trusted people or professionals.
Having Fun Despite It All
Maybe picture-perfect holidays aren't an option for you this year. But having a happy and peaceful holiday season is within your grasp.
Here are a few ways to have fun despite struggles:
Turn prep work into holiday traditions. Instead of seeing tasks like gift-wrapping, baking, or setting up a tree as preparation for the big event, turn these into holiday traditions you share with those you love. You'll enjoy your holiday preparations more, and you'll take some pressure off the big day, making it easier to enjoy that event as well.
Make time for yourself. Give yourself the gift of guilt-free relaxation this holiday season. Schedule a time during the holiday to do exactly what you want, whether that means some pampering at a salon, a day out, or staying home to enjoy your favorite movie.
Let it go. Much of what happens during the holidays is out of your control, including how other people choose to deal with their own holiday stress. While you cannot control other people's behavior, you can plan ahead and listen to your own feelings, so that you can make choices that support your well-being and the happiness of those you love.