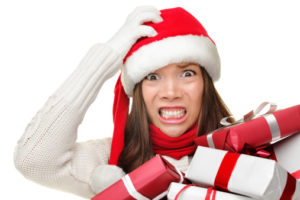 The holidays are a wonderful time of year, but they also can be very stressful. In fact, divorce filings usually increase right after the holidays.
Follow these tips to keep from derailing your family fun:
Control spending. While it is tempting to try to buy happiness, the truth is that more gifts do not make for a happier family. In fact, money problems are among the biggest things couples fight about. If you can keep your credit card bills in check, you'll be less likely to argue. Make the effort to look for joy that doesn't cost you a dime.
Schedule downtime. This is a busy time of year and it's easy to find every weekend and every evening packed with activities. But some quiet time at home lets everyone relax and connect in a no-pressure manner.
Lower your expectations. We are taught to expect storybook holidays through TV shows, ads, and retailers. No holiday is perfect, and most are not magical. Instead of waiting for all your wishes to come true, focus on small moments that create happiness. Let go of perfectionism and stop pushing yourself to achieve the impossible. Your home may not look like those in magazines, your gifts may not be what you asked for, and your family may get on your nerves. Accept the holiday, flaws and all.
Embrace change. Many people have a fantasy that they can relive holidays past. Families and people change. Get excited about what's new and accept that you can't go back in time. Memories are lovely, but they don't allow you to move forward.
Stay healthy. Get a flu shot. Eat right. Exercise no matter how busy you are. Get enough sleep. Make sure everyone in your household does the same. Warding off colds and flu will make your holidays happier
Take control. Instead of getting sucked in the vortex of other people's schedules, needs, and wishes, make sure you manage your own schedule and only say yes to things that are meaningful to you.
Compromise. Remember that the season is about family and loved ones. While you need to stay true to yourself, you also need to remember that those around you have needs as well. Create holiday plans that take those into consideration as well.