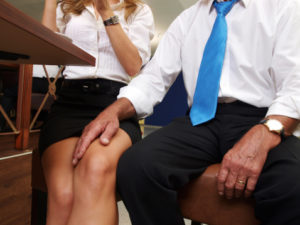 A task force has begun an overhaul of the sexual harassment and assault policy at the University of North Carolina at Chapel Hill, the News & Observer reports.
The university is already the subject of a federal investigation into its handling of sexual assault cases involving its students and alumni. Five women filed a Title IX complaint with the Office of Civil Rights in the U.S. Department of Education earlier this year, saying that UNC mishandles its treatment of sexual assault survivors. Critics also contend that the current policy is confusing and lacks input from experts in the fields of sexual assault and domestic violence.
UNC is expected to model its new policy on a settlement reached between the U.S. government and the University of Montana. Officials at the Montana school recently agreed to do a comprehensive rewrite of the school's policies and procedures regarding sexual crimes following a high-profile investigation of sexual assault cases involving football players.
The Montana policy will include components that include educating the campus about harassment, developing a tracking system for complaints, conducting annual surveys and improving responses by campus police. According to the News & Observer, it is expected to be a "blueprint for reform" that other universities can follow.
UNC's task force includes students, faculty and staff who regularly deal with cases involving sexual misconduct as well as counselors, rape prevention coordinators, law enforcement, a staff attorney, a researcher on violence against women and a student representative from UNC's lesbian, gay, bisexual, transgender and queer organization.
To learn more about the settlement at the University of Montana, click here.
If you are the victim of sexual assault or domestic violence, we know how terrifying it can be to report the crime. But legal action may be necessary to protect yourself and your loved ones from additional harm. The Raleigh attorneys at Charles R. Ullman & Associates urge you to seek help now. For a confidential consultation with one of our lawyers, call us toll-free or use our online form.