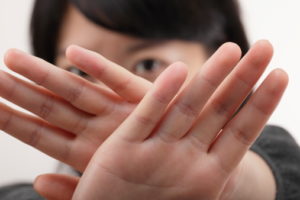 Nearly one in five women have been raped in their lifetimes, according to a recent report by the White House Council on Women and Girls. Sexual assault on college campuses is at an alarmingly high rate, the report said.
One in five female college students are sexually assaulted while in college. Drugs and alcohol play a role in many of these campus crimes, and victims often know their attackers, meeting them at parties or through friends, in a community that is supposed to be safe and supportive.
The report, Rape and Sexual Assault: A Renewed Call to Action, examines the data regarding sexual violence among Americans of all ages and gender, across all geographic and cultural groups. It found that 22 million women and 1.6 million men are raped in their lifetimes.
The report highlights the dangers of sexual assault on college campuses and points to studies showing that most college offenders are serial offenders, assaulting more than one woman while in college. Among college men, 7% report having attempted rape, with 63% of these offenders admitting to serial offenses, on average assaulting six women each.
President Obama announced the creation of the White House Task Force on Protecting Students from Sexual Assault, which has been given a very direct mission: Develop recommendations within 90 days to assist colleges and universities in preventing and responding to sexual assault. The task force is also charged with increasing transparency in how schools address sexual violence and improving and increasing coordination among government agencies in this matter.
Sexual assault and rape have serious lifelong consequences including depression, physical and emotional pain and drug and alcohol abuse. In addition to the physical and emotional impact, college sexual assaults increase drop-out rates among female students and limit opportunities for women to develop careers and financial stability.
Obama called sexual assault "an affront on our basic decency and humanity" and emphasized that these crimes have society-wide effects. The President also referenced his initiative to reduce sexual assault in the military as a related program.
The task force joins other recent administration initiatives to reduce sexual violence, including a change in the federal definition of rape to include male victims and the reauthorization of the Violence Against Women Act.
It is important for every American be aware of the risk of sexual assault, and this is particularly so for college women and their parents. If you have questions about campus safety, contact the campus safety office as well as the administration and ask what plan they have in place to protect women on campus and what initiatives they are implementing to reduce sexual violence.