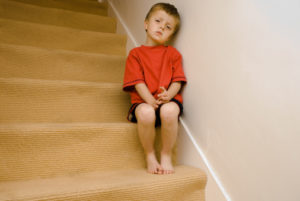 A new book is available to help children and parents communicate about what life will be like after a divorce.
Freelance writer Amy Kite wrote "Divorce: What About Me?" after her own divorce. She said the book was cathartic but also helped her answer questions from her own children during the split.
The rhyming story is aimed at helping children whose parents are already divorced or are in the process of going through a divorce. Kite says she drew some content directly from questions her children asked when she ended her marriage.
"There's a page in the book where the child says, 'I won't be able to cuddle with both of you? No middle spot in your bed that's all mine? I felt so sad and confused…I wanted us to stay together all of the time,'" Kite told the Glencoe News. "Those were the exact words my daughter said, and I thought it was important to include that."
The book is geared to kids ages 2-9 and is available on Amazon.com.
It is most important to talk with your children about what is happening in your divorce. But the truth is that many kids may not want or be able to discuss their feelings with you or a therapist.
Like Kite's book, many resources are available to help children of divorce, ranging from books to children's TV episodes to documentaries and dolls. If you feel your child could benefit from these tools to understand divorce, don't hesitate to use them. However, don't substitute them if you believe that your child really needs psychotherapy to cope with the divorce.
Also remember to talk with your ex-spouse, if possible, to develop a shared idea of what to say and communicate with your children so that you don't offer conflicting or confusing information. Kids need consistency, especially during turbulent times such as a divorce. Working together, you can find ways to make the process smoother for them.