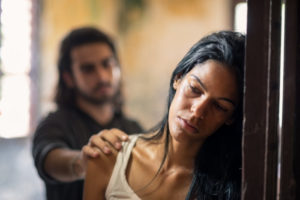 The law firm of Charles R. Ullman & Associates is pleased to sponsor our Scholarship Essay Contest to help students in North Carolina with college education expenses while promoting discussion of a timely topic.
As family law attorneys, the legal team at Charles R. Ullman & Associates sees the devastating effect that harassment, abusive relationships, and sexual violence can have on individuals and families. It is important to help victims of abuse step forward and find the resources and support to break the cycle of abuse.
Through the 2019 scholarship contest, Charles R. Ullman & Associates invites students to write an original essay of 750 to 1,500 words on the following topic:
How can men become allies of the MeToo movement? Since the movement promotes women speaking out, what can men do to make victims of harassment become more comfortable speaking out? How do you think the movement has changed environments in the workplace, social life and other areas?
The contest winners will be selected by the partners of Charles R. Ullman & Associates based on the content, grammar, style, and originality of the essays. Scholarship prizes will be awarded in the amounts of:
$2,000—1st Prize
$1,000—2nd Prize
$500—3rd Prize
The contest is open to students enrolled in a North Carolina high school, undergraduate or graduate program. The funds must be used to pay for education-related expenses.
The deadline for submitting essays is 11:59 p.m. on April 15, 2019. The winners will be announced by May 15. Additional information about how to enter the 2019 scholarship contest and general rules may be found by clicking on the following link: scholarship essay contest.
About Charles R. Ullman & Associates
The compassionate attorneys at Charles R. Ullman & Associates focus on family law matters including separation, divorce, domestic abuse, child custody and support, property division and spousal support. A native of North Carolina, Charles R. Ullman is recognized by the North Carolina State Bar Board of Legal Specialization as a Board-Certified Specialist in Family Law. Our knowledgeable attorneys, based in Raleigh, North Carolina, are here to help. Charles R. Ullman sponsored Fraternities4Family, a campaign to end sexual and domestic violence.