North Carolina Domestic Violence Protective Orders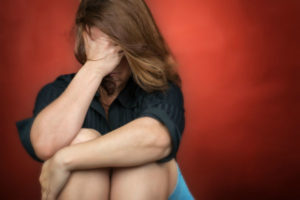 You can obtain a protective order to stop a family member, former spouse, or dating partner who has assaulted you, threatened you, or committed other acts of violence that endanger you. Police are required to arrest anyone who violates a domestic violence protective order.
If you are in a violent domestic relationship, then having the guidance of an experienced family law attorney can make the process of obtaining a protective order much easier. At Charles R. Ullman & Associates in Raleigh, our compassionate domestic violence attorneys have decades of experience helping survivors of abuse find safety and obtain protection from their abusers. Charles R. Ullman is committed to upholding the rights of people who have been subjected to abusive treatment or feel threatened.
Charles R. Ullman is board-certified by the North Carolina Bar as a specialist in family law and can schedule a confidential consultation with you today. Call us at (919) 829-1006 in Raleigh or fill out our online contact form to discuss a protective order.
What is a Protective Order?
North Carolina law empowers judges to issue a protective order (often called a "restraining order") to restrict the actions of anyone credibly accused of any of the following:
An act of domestic violence
Nonconsensual sexual conduct
Stalking.
A domestic violence protective order (also known as a 50B Order) prohibits certain actions and requires others, typically including that the abuser:
Move out of the shared residence or pay for other housing for the abused individual.
Refrain from threatening or coming within a certain distance of the accuser.
Temporarily surrender custody of children and pets and pay temporary child support and spousal support.
Surrender any firearms owned and refrain from buying additional ones.
In an emergency situation, a North Carolina court can issue a temporary protective order (TPO). A TPO is issued without the abuser being present at the hearing.
Within 10 days, the accuser must attend a hearing to determine whether the TPO becomes a 50B protective order. The subject of the order may attend the hearing and present evidence to the judge who is weighing whether to issue a permanent protective order.
A domestic violence protective order (DVPO) is effective for one year, after which the accuser can seek an extension of the order, if needed.
Who May Seek a Protective Order?
North Carolina courts usually issue protective orders on behalf of individuals who have been subjected to domestic violence. North Carolina's domestic violence law, General Statutes Chapter 50B, refers to acts committed between individuals who have or have had a personal relationship.
Under the law, a personal relationship involves individuals who are:
Current or former spouses
Persons of the opposite sex who live together or have lived together
Parents who have a child in common
Related as parents and children, including people acting as a parent to a minor child
Related as grandparents and grandchildren
Current or former members of the same household
Persons of the opposite sex who are in a dating relationship or have been in a dating relationship.
What Happens If the Abuser Violates the Protective Order?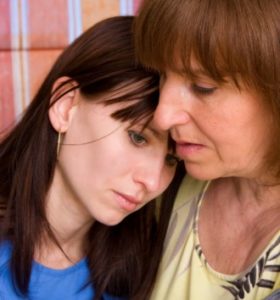 If you have a protective order against a spouse, parent, you should keep it with you. A police officer or sheriff's deputy can immediately arrest anyone they have probable cause to believe has violated a valid protective order.
You should report any violation of a protective order to local law enforcement as soon as possible.
A first or second violation of a protective order is a Class A1 misdemeanor, punishable by a maximum of 150 days in jail and a discretionary fine. A third offense is a Class H felony, punishable by up to 30 months in prison.
Anyone who violates a protective order while in possession of a deadly weapon or who does so by entering property operated as a safe house or haven for victims of domestic violence is to be charged with a Class H felony.
If the subject of a protective order commits a felony as part of a protective order violation, he or she is to be charged with a felony one class higher than they would have been otherwise. [This does not apply if the underlying crime is a Class A or B1 felony (murder or first-degree rape) or the violation involves possession of a weapon or entering a safe house, as discussed above.]
What Are the Advantages of a Protective Order?
When seeking a protective order, you may ask the court to evict the abuser from your home, award you temporary child custody, child support, and spousal maintenance, take away your abuser's guns, or address other issues. It can all become part of the court's protective order and subject the violator to jail time if he or she does not comply.
If you call the police and tell them you are being threatened or harassed or you have not been paid child support in violation of a protection order, you can expect a prompt response. If the abuser is present when the police arrive, the violation of the DVPO itself is probable cause for an arrest.
In multiple ways, a protective order allows a much faster legal response than is available by seeking to amend a separation agreement or divorce decree.
How a North Carolina Family Law Attorney Can Help You
The North Carolina family law attorneys at Charles R. Ullman & Associates have years of hands-on experience helping victims of domestic abuse and intimate partner abuse. We can explain your legal rights and help you understand the options available, including seeking a temporary protective order (TPO) or a domestic violence protective order (DVPO) to keep you and your family safe.
When domestic violence or abuse has occurred once, it is likely to happen again. It is critical to create a plan of action if you have been confronted with a potentially harmful situation. Taking out a protective order is an appropriate step to defend yourself.
You don't have to have an attorney to seek a protective order, but a lawyer can make the process much easier. Obtaining a domestic violence protective order requires you to complete several legal documents that ask for detailed descriptive information and which must be notarized. You must present evidence at a hearing that convinces a judge to protect you by issuing a legal order that limits another person's freedom.
It takes little evidence to obtain a temporary protective order but making it a standing domestic violence protective order is not automatic.
Most people who file for a protective order do so during a turbulent time in their life. Having an experienced and compassionate family law attorney working on your behalf takes some of the pressure off you. We can ensure that all the paperwork is completed and free of mistakes or omissions and that you have a skilled professional presenting your case in court.
If the target of the restraining order shows up to object to your requests of the court, then having an experienced family law attorney from Charles A. Ullman & Associates by your side ensures you have experienced legal guidance throughout the process.
In addition to obtaining a protective order, our compassionate and committed attorneys have helped numerous Raleigh and Wake County residents leave violent situations and find a safe space. We can refer you for assistance outside of the legal counsel to organizations that serve victims of domestic violence and abuse.
Contact a Domestic Violence Victim Attorney in Raleigh, NC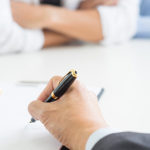 If you have been victimized by domestic violence, the law is on your side and a court order can help put an end to it. The compassionate attorneys at Charles R. Ullman & Associates can help you obtain a domestic violence protective order and other assistance. We assist domestic violence victims throughout Wake County.
Please contact us online or call us toll-free if you would like to schedule a consultation.