Durham Divorce Lawyers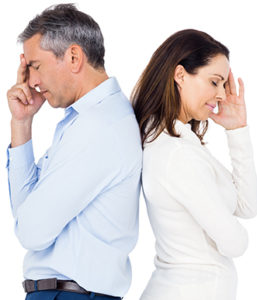 Durham, North Carolina, The City of Medicine, home to Duke University, is #3 on the Top Best Places to live and work in the United States. Not bad for a small tobacco community on the edge of North Carolina's Piedmont region. The American Tobacco Historic District is over a century old and state-of-the-art.
National Historic Landmarks in Durham, are the Duke Homestead and Tobacco Factory, the Bull Durham Tobacco Factory, Duke University Chapel, and many Afro-American landmarks such as Pear Street, ('the black Wall Street'), and North Carolina Central University.
The beauty and mystery of the Neuse River from Falls Dam to Pamlico Sound, the famous Lucky Strike Building, and the raucous Durham Freeway, bear witness to the vitality of a city comfortable with its history and its future. Even Durham's restored parking garage revels in the natural beauty of 100-year-old pine timbers.
Durham's new baseball stadium, built for The Bulls, (named in honor of Bull Durham Tobacco), is modeled on Baltimore's Camden Yards. It represents the best in American Baseball, and evokes Crash Davis' 1948 legend.
Established in 1838, world renowned Duke University Medical Center is among the best Graduate Schools in the United States. Research Triangle Park, adjacent to Durham, houses 50 percent of the biotech firms based in North Carolina and is the largest research facility in the world.
Duke University Medical Center (the #4 medical center in the US), Durham Regional Hospital, the North Carolina Eye & Ear Hospital, North Carolina Specialty Hospital, the VA Medical Center (in the top 11 percent of all hospitals nationally), not only serve the local population well medically, but provide respected employment and world-class opportunity for recognition in the medical field.
Durham's higher educational needs are served by North Carolina Central University, Durham Technical Community College, as well as Duke University. Many other facilities of higher learning are within a comfortable commute to neighboring communities such as Butner, NC, Cary, NC, Carrboro, NC, Chapel Hill, NC, Fearrington, NC, and Hillsborough, NC.
Located 20 miles northwest of Raleigh, the state capital of North Carolina, Durham enjoys a year-round pleasant climate which encourages outdoor activities such as sports, golfing, picnicking and family barbecues.
In 1999, Durham County was one of the first three counties in North Carolina to adopt a Family Law Court System. The NC Unified Family Court system creates an environment in which family related issues, such as divorce and custody issues could be resolved in a timely manner, which respected the rights of all family members. Innovative features of a Unified Family Court include the assignment of one judge to one family for all issues, firm trial dates and limited continuances.
The Durham Family Court Office is located on the first floor of the Judicial Annex Building, which is at 201 N. Roxboro Street, Durham, NC 27701. Cases assigned to Family Court include juvenile delinquency charges; neglect and abuse charges; termination of parental rights and adoptions; domestic violence; child custody and visitation rights; divorce and related financial issues like child support, alimony, or equitable distribution of property; abortion consent waivers, paternity; involuntary commitments and guardianships.
The Family Court location for residents of Wake County is 316 Fayetteville Street, Raleigh, NC 27601. The Wake County courts offer programs designed to help families and children, which they describe as therapeutic justice, meaning less time is spent in the courtrooms. For example, Wake County District Court employs the N.C. Child Custody and Visitation Mediators act as an impartial third party to help parents develop a parenting agreement that will provide the best possible care for their children.