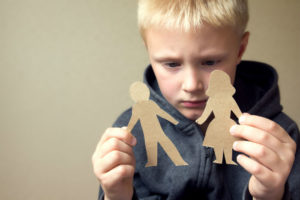 When a couple makes the decision to dissolve their marriage, it will not necessarily be done on the most amicable of terms. Many divorce settlements are difficult to resolve or are hotly contested, exacerbating what may be an already volatile situation.
When children are involved, emotions can run high and all sorts of accusations can be levied. Despite this fact, it is vital that both parties keep the best interests of their children in mind when working on a child custody agreement.
Attempting to use a generic child custody agreement simply will not work. The child's individual needs and overall wellbeing must be considered, and each parent's current financial and living situation should be taken into account.
The reason for the divorce may also play a role in custody matters. For example, if the divorce was prompted by physical violence or abuse, it is unlikely the court will award joint physical custody. In these cases, one parent will often receive full custody, while the other might be able to seek supervised visitation. Even couples who file for divorce due to irreconcilable differences may have specific situations and circumstances that need to be addressed as part of a child custody agreement.
'One Size Fits All' Does Not Apply to Child Custody Agreements
One size does not fit all with regard to child custody agreements. Each family has its own needs and dynamics. A child custody agreement must be tailored to suit each individual situation and address whatever issues may be at hand.
If the couple plans to continue living in close proximity to each other following the divorce, joint physical custody may be a viable option.
If one party is moving away or going out-of-state, sharing equal custody could cause serious interruptions to the child's schedule and routine. This could lead to numerous behavioral problems, as well as emotional issues. Less stress and strain may be caused by allowing the child to remain with the parent in the home in which he or she has become accustomed. This way, despite the divorce, the child could have friends nearby, could go to the same school and would stay in a familiar environment, all of which may be comforting during stressful times. The parent who moves away could then be granted visitation rather than physical custody.
Either way, in a these situations, both parents could be granted joint legal custody so each has an equal say in how a child will be cared for and raised.
Factors to Consider When Preparing an Agreement for Custody
A number of factors must be considered when preparing an agreement for custody of a child. First and foremost are the child's best interests. Following that, other factors parents must consider when settling on the terms of a child custody agreement include:
Each parent's economic situation and income-earning potential.
How much time each parent would have available for the child.
Each parent's age, as well as their physical, mental and emotional wellbeing.
Each parent's ability to provide care for the child.
The home environment the parent is capable of providing.
The child's bond with each parent, as well as with siblings.
The child should also be asked his or her preference. Which parent does the child want to live with? Does the child prefer living with one parent over the other? Why?
Most courts generally encourage joint physical custody as the preferred arrangement, since it allows both parents to play an active and equal role in their children's lives.
An Attorney Can Draft a Custody Agreement That's Right for Your Family
If you are a parent who is considering filing for divorce, we recommend you speak with a Raleigh child custody lawyer. A skilled lawyer can review your existing marital situation, advise you about your legal rights and options, and help you prepare a child custody agreement that not only protects your child's interests, but yours as well.