Filing Taxes after Divorce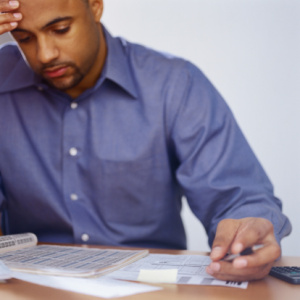 Divorce is the dissolution of a legally binding marital contract. It can impact every aspect of your financial situation, not the least of which may be how you file your taxes and the amount of taxes you have to pay.
Filing taxes after a divorce can be complicated. To add insult to injury following a divorce, there can be negative tax consequences for some people.
Our knowledgeable Raleigh divorce attorneys at Charles R. Ullman & Associates are dedicated to protecting your rights and interests. We can assist you with every aspect of your divorce, including the division of assets and marital property. We look carefully at the way your property and debts are divided and the impact it may have on your future taxes.
Divorce and Taxes – How to File
Former spouses who are divorced by the end of the calendar year are required to file taxes separately, according to IRS regulations. It does not matter if you were married for 364 days of the year – if you were divorced on December 31, you file separately as an unmarried person. If you move from North Carolina to another state after your divorce, you will need to file taxes in both states.
Property Division and Taxes
Property division in a divorce can affect the amount you pay in taxes in a number of ways. For example:
If you sell the marital home and divide the proceeds of the sale, it may be subject to capital gains tax.
If you buy out your spouse and remain in the home, and then later sell the home to a third party, capital gains tax may apply to the sale.
If you retain and remain in the marital home, you will be eligible to deduct the mortgage interest on your taxes.
Who Claims the Kids After a Divorce?
As any parent who has ever filed income taxes knows, children claimed as dependents represent a substantial tax deduction. Which parent is allowed to claim the children may be affected by who has child custody, the terms of an executed separation agreement or other contract, and how much is paid in child support.
Even when it has been stipulated in the divorce agreement which parent gets to claim the children and when, the parent entitled to the deduction must file an IRS Form 8322, signed by the other parent, in order to claim the children as dependents. The IRS also has requirements as to the age of the children and how much time during the year they lived with you.
Can You Claim Child Support on Taxes?
Incomprehensible as it may seem to former spouses making payments, child support is not deductible by the payer. Neither is the parent receiving child support required to claim it as taxable income. In addition, any tax refund due can be offset by the IRS for unpaid child support.
Is Spousal Support Tax Deductible?
Alimony or spousal support, on the other hand, is tax deductible, and the former spouse who receives it has to pay income taxes on it. According to the IRS, you can deduct alimony whether or not you itemize your deductions. You must file a Form 1040 – not 1040A or 1040EZ – in order to deduct alimony.
Sources:
IRS Form 8322, Release/Revocation of Release of Claim to Exemption for Child by Custodial Parent
IRS: Alimony, Child Support, Court Awards, Damages
IRS: Topic 203 – Refund Offsets for Unpaid Child Support, Certain Federal and State Debts, and Unemployment Compensation Debts
Last updated: Dec. 19, 2014