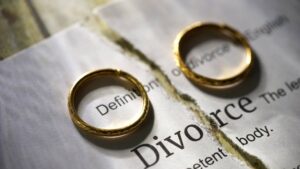 If you don't have experienced guidance, the process of separation and divorce can feel overwhelming. Divorce stress is real, don't underestimate this process, however, there are steps you can take to make even a contentious divorce less stressful.
At Charles R. Ullman & Associates, our divorce attorneys can help you navigate the process of separation and divorce in North Carolina. We can provide you with strength, support, and a clear view of the road ahead.
Here are five tips for getting started down a clearer path toward your new life.
Look for Legal Advise As Early As Possible
You need professional legal counsel based on your specific circumstances so you approach divorce negotiations from a position of strength.
What many people overlook as they head into separation and divorce is the financial aspect of ending a marriage. A poorly structured separation agreement can cost you money that reduces your quality of life for years to come.
Consult with an attorney who focuses on family law to guide you through the legal and financial aspects of divorce.
Decide What You Want from Your Divorce
Take a hard look at what you really need from your spouse as part of the divorce. If you need to, make three lists entitled "need," "want" and "let it go." Look for things to let go of, such as during property division.
It will help you as you negotiate a separation agreement. When issues come up, you'll have already dealt with them emotionally and will be ready to discuss them in a clear-eyed, business-like manner.
Resolve Your Divorce Through Mediation
Mediation allows you and your spouse to make decisions instead of leaving issues up to a judge to decide. In mediation, a  knowledgeable attorney serves as a neutral third party to facilitate negotiations between the divorcing couple. The mediator listens to each spouse's concerns and works to guide the discussion along a constructive path toward resolution. Each spouse may have their own attorney present as well.
Mediation can proceed at whatever pace you, your spouse and the mediator agree on and typically costs far less than a divorce that goes to court. The cooperation required of mediation can also set the tone for a smoother co-parenting relationship down the road.
Foster Positive Communications With Your Spouse
You are probably sad, and you may be hurt and angry. But if you and your spouse can treat each other with civility and respect, your divorce proceedings will likely wind up with an agreement that is fairer to you both. Start by suggesting mediation to save both of you money, time, and stress.
To help you keep a cool head and communicate constructively with your spouse, suggest some rules for your interactions, such as:
Establish parameters and time limits for your communications.
Vow not to argue or speak badly of each other in front of your children.
Agree to keep your divorce off of social media.
Take a Constructive Approach to Your Separation Agreement
When all is said and done, the requirements of your separation agreement will become your divorce decree. Make sure you do not agree to conditions you cannot fulfill, especially financial ones.
Conversely, you should avoid placing onerous conditions on your spouse. An ex-spouse who cannot comply regularly with the requirements of a divorce will likely start to miss alimony or child support payments or renege on other duties. This can lead to further legal action to obtain compliance.
Work toward a divorce agreement that will allow each of you to get on with your lives while fulfilling obligations of your former marriage without further penalty or harm.