Raleigh Adoption Family Attorney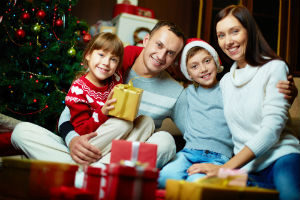 Adoption confers secure legal status on an adult's relationship with a child whose welfare, safety, and education the adult has agreed to assume. Adoption in all its forms is a family law service that our attorneys at Charles R. Ullman & Associates in Raleigh, N.C., provide to accomplish our clients' goals. This includes assisting birth mothers, fathers, or guardians who need to place a child for adoption in North Carolina.
Adoptions in North Carolina are approved by the local Superior Court after a process that, depending on the nature of the adoption and applicable statutes, may be complex. Our adoption attorneys can guide you through the legal process, which includes background checks, home studies, and post-placement assessments.
Attorney Charles R. Ullman is a North Carolina State Bar-certified Family Law Specialist and has helped many families and individuals adopt children. Our lawyers and legal staff serve clients throughout Raleigh, Cary, and surrounding areas in Wake County. Contact us online or at (919) 829-1006 for a consultation today.
Adopting a Child in North Carolina
Adoption is the legal process of transferring parental rights from one or more adults to another. Adoption laws meant to protect children, expectant parents and adoptive families regulate nearly every aspect of the adoption process. In North Carolina, the process takes place through the court system after the local county Department of Social Services (DSS) reports its approval of the adoptive parents.
Having an experienced family law attorney at your side as you begin North Carolina's adoption process ensures that you know what to expect and what is expected of you and that you fulfill the requirements as efficiently as possible.
Under North Carolina law, any adult (age 18 or older) may adopt a child after passing an adoption home study completed under the direction of the N.C. Department of Health and Human Services (DHHS) and the county social services office. Single adults may adopt children in North Carolina. Couples may adopt jointly.
In the adoption of a step-child, the parent who has parental rights must give their consent for the other to adopt. If the child is 12 years old or older, in most cases, he or she will be asked to consent to the adoption.
An adult may also adopt another adult, such as a younger adult who has "aged out" of the foster care system and has no family. Adult adoption can also confer legal status on adult children from LBGTQ households that existed prior to equal marriage rights. Legal status may become an issue if there comes a need for end-of-life medical decisions, hospital ICU visitation, and/or for inheritance.
Additional rules and requirements may attach to the type of child adoption you wish to pursue. Our lawyers can assist in all adoption cases. We most typically handle:
Domestic infant adoption, in which the birth mother voluntarily places a baby up for adoption.
Foster care adoption of a child whose parent(s) have given up parental rights.
Step-parent adoption of a spouse's child. 
Grandparent / relative adoption, which may occur after the death of biological parents or if parents are not capable of safely rearing a child.
Surrogacy, which may be traditional surrogacy or gestational surrogacy, in which at least one of the intended parents is genetically related to the child.
Interstate adoption, which requires following individual state laws and the Interstate Compact for the Placement of Children (ICPC).
International adoption, which requires adherence to laws of the child's country of origin as well as international law addressing adoptions.
An adoptive parent must reside in North Carolina for six months prior to filing a petition to adopt and must live in their current home for 90 days prior to the finalization of the adoption. These requirements can be waived in certain circumstances.
Six Steps to Child Adoption in North Carolina
The steps required to adopt a child in North Carolina include:
Terminating existing parental rights. This involves the biological parents voluntarily consenting to termination of their rights or having their rights terminated by a court.
Completing an adoption home study or pre-placement assessment (PPA). This is an in-depth assessment by a social worker that requires documents, in-home visits, and interviews.
Filing with the court. The paperwork required as part of an adoption includes the adoption petition, placement agreement, and post-adoption contact agreement.
Obtaining court approval for placement of the child. If all paperwork is in order, the results of the adoption home study are positive, and there are no substantiated objections heard, the court should approve placement of the child in the petitioner's home.
Conducting a post-placement assessment. After the petition is filed but before the adoption is finalized, a social worker will conduct two post-placement visits in the home to see how the new family is doing.
Finalizing the adoption. After a final review of the adoption file, assuming all is in order, the court will issue the final adoption decree to name the petitioner(s) as the child's legal parent(s).
As your adoption attorneys, Charles R. Ullman & Associates can make sure you understand each step in the adoption process and what you are required to do. We can ensure that the documents you must compile and submit are complete and provide the information the court requires to approve your petition for adoption.
A Closer Look at the Pre-Placement Assessment Adoption Home Study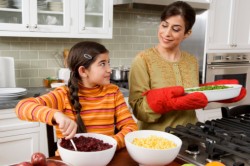 The adoption home study, which yields the pre-placement assessment (PPE), is the step toward adoption that requires the most from the prospective parents. It is a three-part assessment of you and your household to determine whether you will be able to provide a safe and secure home for a child.
The first task of the adoption home study requires you to gather a variety of records for the social worker. This includes documentation for everyone in the home that proves:
Ages, races, ethnicities, and religions
Marital status
Physical and mental health
Education and/or employment
Income, such as via tax documents or paycheck stubs
Three reference letters from individuals who have known you for at least two years
Criminal backgrounds of adults. A criminal record will not necessarily disqualify you from adopting (see more below).
Once the assigned social worker has the required documentation, he or she will schedule at least two visits to assess your home and interview members of your household. If you are adopting a baby, the social worker will check for and perhaps counsel you about "baby-proofing" your home as part of an overall safety inspection. The social worker will talk to each member of the household about their daily routines and their feelings about adding a new member of the household.
The social worker will provide you with a copy of their report. If there are discrepancies, you will have the opportunity to resolve these issues and have the report amended.
Under North Carolina General Statute § 48-3-309, the social worker shall report that the home is not proper for an adopted child if a prospective parent or another member of the household has been convicted on the county, state or federal charges, or there is a pending indictment, for:
Child abuse or neglect
Spousal abuse
A crime against a child, including child pornography
A violent crime, including rape, sexual assault or homicide, but not including physical assault or battery,
Or if there has been such a conviction or pending indictment for physical assault, battery, or a drug-related offense committed within the previous 5 years.
An adoption home study conducted in North Carolina is valid for 18 months before it must be updated.
As your attorneys, we can help you by doing the legwork necessary to obtain some of the records required of a home study, including records required of a background check. We can prepare and send on your behalf requests for reference letters that explain what kind of information is necessary. We cannot tell your references on what to say. We also have forms available to capture some of the information you must submit.
Our aim is to make the adoption process as efficient and as positive an experience as possible for you by explaining the steps and helping you fulfill the legal requirements. If issues arise that could keep you from adopting a child, we will work to resolve them in your favor with the least impact on your family's plans as possible.
Contact an Experienced North Carolina Adoption Attorney Today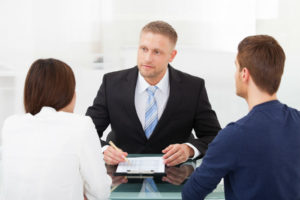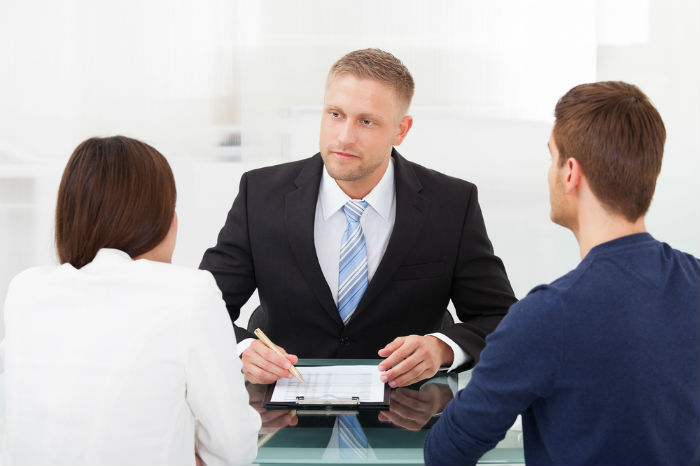 If you are considering adopting an infant, step-parent adoption, grandparent adoption, surrogacy or any addition of a child to your family by legal adoption, the Raleigh family law lawyers of Charles R. Ullman & Associates can make it a more efficient process for you. We are experienced and compassionate North Carolina adoption attorneys who are dedicated to ensuring you can complete an adoption that benefits you and the child involved.
Call us today at (919) 829-1006 or use our online contact form to arrange a confidential legal consultation.