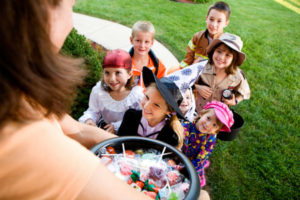 For parents who are newly divorced and are splitting custody, holidays can be an especially complicated time, as it is likely that both parents want to spend the holiday with their child. While a Raleigh child custody lawyer can help you to resolve disputes about with whom your child will spend holidays, the most important thing this Halloween is your child's safety. Here are some Halloween safety tips that you should not ignore:
Make Sure Costumes Are Safe
Costumes are one of the most fun parts of Halloween. But costumes can also be dangerous, and hinder a child's safety. For this reason, whether you are trick-or-treating with a pirate or a princess this Halloween, make sure your child's costume is safe before purchasing. Things to avoid include:
Fabrics, accessories, or designs that impair a child's ability to walk.
Masks that affect a child's ability to see.
Costume accessories that could be dangerous, such as fake weapons or parts small enough for young children to choke on.
If you do not think a costume is safe, consider having it altered, or encourage your child to make a different costume choice. You should also attach a tag with your child's name, your name, and your phone number to your child's costume in the event that your child is separated from you or lost.
Make Sure Children Never Trick-or-Treat Alone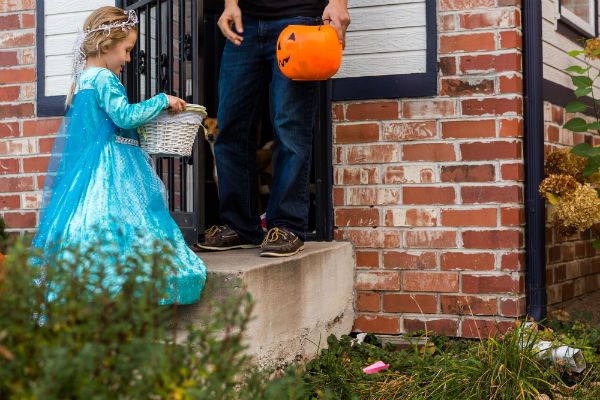 Perhaps the most important rule of Halloween is to make sure that your child never goes trick-or-treating alone and without adult supervision. If you are not available for trick-or-treating on the night of Halloween, consider asking your child's other parent if he or she is available. If neither of you are, make sure a trusted adult agrees to take your child. If your child is old enough to walk with a group of friends rather than with an adult, talk to the parents of other children who plan to be in the walking group.
Review Safe Walking Tips
When it is dark, lots of people are out and about, walking is occurring in trafficked areas, or a costume or mask is distracting or impairs vision, the risk of a slip and fall is greater. Furthermore, crossing streets during Halloween can also be dangerous. To avoid a slip and fall or a pedestrian accident this holiday, review safe walking tips with your child. While Halloween is very exciting time, children should be reminded that running or roughhousing while trick-or-treating is not safe. When crossing streets, review the stop, look, and listen technique, and encourage children to make eye contact with drivers before stepping into traffic. Also, always walk on the sidewalk when available, never on the street. Finally, you can improve your child's safety by adding reflective tape or lights to his or her costume, and equipping your child with a flashlight.
Put Rules in Place About Candy
It is not the thrill of trick-or-treating that is the best part of Halloween for most children. It is all the candy that they collect. Before your child heads out for trick-or-treating this Halloween, put some rules in place about candy. These should include never eating candy before an adult checks it, and only eating a few pieces of candy at a time (eating more than that can lead to a major stomach ache for children).
As an adult, make sure you know what to look for when checking your child's candy. Remove pieces of candy that look as if they have been homemade or have been tampered with, or those pieces of candy that have already been opened. Also look for any other possible hazards.
Stay Away from Strangers
Review your policy about talking with strangers with your child as part of your Halloween safety prep. Remind your child that while it is okay to trick-or-treat at a stranger's door, he or she should only do so when accompanied by an adult or a group of friends. Furthermore, a child should never enter a home (other than that of a trusted adult), should avoid homes that are poorly lit, should never approach a home alone, and should never accept rides with or go anywhere with a stranger.
Keep Your Distance from Flames
With jack-o-lanterns aplenty on Halloween night, do not be surprised to see candles and real flames in a multitude of locations. Review fire safety with your child, such as keeping a safe distance from open flames. It is also a good idea to practice the stop, drop, and roll technique in the event that your child's costume does catch flame. To help prevent an accident, make sure your child's costume is flame-resistant.
Tips for Including Both Parents this Halloween
If you and your child's other parent are separated or divorced but are on amicable terms, it might be a good idea to consider including both parents in your child's Halloween celebration –maintaining some normalcy and a good relationship is important for your child's psychological wellbeing in the event of a separation or divorce. Depending upon how comfortable you are with your ex-partner/spouse, consider:
Trick-or-treating with your child together.
Having your child's other parent participate in the pre-trick-or-treating festivities (getting dressed in costume, taking photos of your child, etc.).
Letting your child trick-or-treat twice (once with each of you).
Splitting the holiday in another way.
A Raleigh child custody attorney can provide you with more ideas and suggestions on how to share holidays in a way that is fair to you, your child's other parent, and your child.
Let Our Raleigh Child Custody Attorneys Help You this Halloween
At Charles R. Ullman & Associates, PLLC, we understand how difficult child custody issues can be for families — especially during the holidays. Not only do we want to help you to learn more about Halloween and child safety this October, but we also want you to know that we can assist you with holiday co-parenting concerns.
Our experienced Wake County family law and child custody attorneys always have children's best interests at heart. To learn more about how to keep your child safe this Halloween and plan a Halloween that is happy and healthy for everyone in your family, reach out to us today. You can schedule a consultation online or call us.