Undocumented Immigrant Victims of Domestic Violence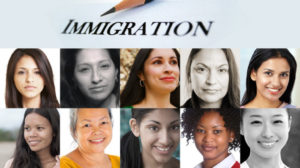 If your abuser is near and you need to quickly leave this page click on the button below.
No one has to put up with domestic violence, including physical harm or forced sexual relations, from an acquaintance, an intimate partner or spouse. Regardless of your immigration status, you deserve to be protected from such abuse.
Immigration Protections for Victims of Crime
As an immigrant, you might feel defenseless. You might fear retaliation toward yourself or family members. You might have a hard time understanding English. That is why laws have been created to protect you if you are a victim of domestic violence.
These laws allow you to apply for legal status for yourself and your children. You can apply on your own, without your partner or spouse knowing. However, you should seek a lawyer's help because the requirements are technical and the laws are complicated. Attempting to prepare and submit paperwork on your own may result in your petition being denied and close the door on your chance of achieving legal status.
Two ways that immigrant victims of domestic violence can apply for legal status:
The Violence Against Women Act
This federal law allows you to file for legal immigration status if you or your child has suffered battery or extreme cruelty from your spouse, who must be a U.S. citizen or permanent resident. You do not need a sponsor to file for this status, and your abuser won't be notified. You don't have to file a police report to seek legal status under the Violence Against Women Act.
U Nonimmigrant Status
The U visa provides immigration protection for victims of domestic violence and other crimes. To qualify for a U visa, you must have suffered physical or mental abuse as a result of a crime and must agree to help authorities who are investigating or prosecuting the crime. As a holder of a U visa, you may eventually apply for a green card. You do not need a sponsor to apply for a U visa.
Immigrant Victims of Human Trafficking
Human trafficking is a modern day form of slavery. Like victims of domestic violence, people who are victims of human trafficking may feel they have nowhere to turn. However, human trafficking is a very serious crime in the United States. So help is available for victims of human trafficking.
Perhaps you were tricked into thinking you would have a good job and a good life. Instead you are forced into working as a prostitute, laborer or domestic servant. Services are available to help you regardless of whether you have legal immigration status. To report trafficking call 1-888-428-7581 or 1-888-3737-888.
If you are a victim of human trafficking, you may be eligible for protection through T nonimmigrant status or a T visa. To apply for a T visa, you must be willing to help in the investigation or prosecution of the trafficker. As with any other immigration matter, you need a lawyer to assist you.
Know Your Rights
You may think that you have no rights if you are a victim and do not have legal immigration status. But even if you entered the country without documents or your visa has expired, you can get help. Anyone who is suffering assault or abuse by a partner or spouse has the right to make it stop.
Your partner or spouse may try to manipulate you, threaten to have you deported or keep you from getting legal status. But it is very unlikely that your abuser can do this. If you are in danger, get the help that you need to stay safe.
Help from Law Enforcement
Domestic violence is a crime in the United States. If you are in immediate danger, you should call 911.
Police and emergency medical responders will come to your aid. If the police believe that you have been the victim of a crime, they may arrest the person who hurt you. You may be asked about your injuries and any violence that has occurred in the past.
It may be a difficult decision to seek help from police if you are undocumented and fear that reporting a crime will alert authorities to your status. But the law gives every crime victim the right to call the police.
If you are worried about notifying the police, you can ask a friend to help you. Have your friend call the police without giving your name. The friend can describe your situation and ask the police what they would do if you report the crime. If you are still concerned, you can ask a neighbor, friend, clergy member or relative to be with you when you talk to the police.
Services for Immigrant Victims
You can get advice, support and information about domestic violence from organizations that are independent of the police and the government. Their services are free and confidential. You do not have to tell them your immigration status, and they are very unlikely to ask. They will not tell your abuser that you have contacted them.
Find a list of such organizations and their contact information here.
Services these organizations provide include:
24-hour crisis counseling by phone. (National Domestic Violence Hotline 1-800-799-7233)
Office counseling to help you make informed decisions.
Access to medical care.
Information on how you can leave your home safely.
Advocates to help you with paperwork and connect you with other services you need.
Safe housing where your abuser cannot harm you or your children.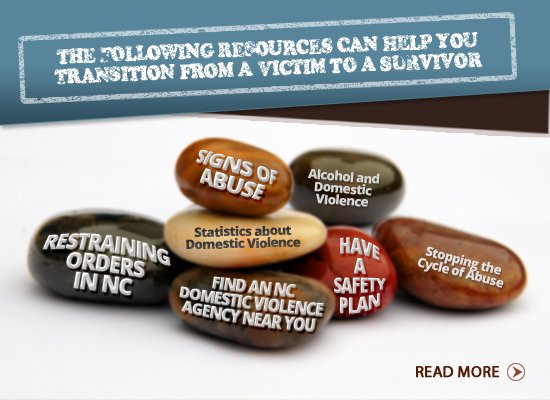 Helpful Resources to Learn More:
USCIS: Information on the Legal Rights Available to Immigrant Victims of Domestic Violence in the U.S. and Facts about Immigrating on a Marriage-Based Visa Fact Sheet
ALIANZA – National Latino Alliance for the Elimination of Domestic Violence
APIIDV – Asian & Pacific Islander Institute on Domestic Violence
Legal Aid of North Carolina, Battered Immigrant Project
Last Updated Nov. 17, 2014
Check back later for more resources.