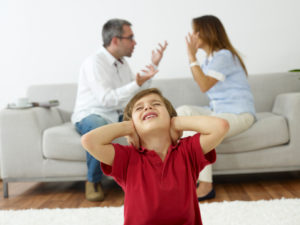 Two new laws have been enacted in North Carolina to provide better protection for children and more severe penalties for child abuse. Together the laws make it clear that child abuse is a serious crime with serious repercussions.
Kilah's Law is named for a 4-year-old girl from Union County who suffered brain damage, broken bones, and severe injuries. Her stepfather, who is accused of beating her, could be sentenced to four to eight years in prison under the previous law if he is convicted. The new law increases the penalties for felony child abuse to 15 to 33 years in prison.
The other new law, known as Caylee's Law, requires the reporting of a child who is missing or abused. The law is named for 2-year-old Caylee Anthony, whose remains were discovered not far from her mother's home in Florida. Her mother, Casey Anthony, was charged with murder of her toddler, and the trial dominated media coverage across the country. Casey Anthony's parents at times were blamed for not being more proactive. Ultimately Casey Anthony was acquitted, and public outrage was so great that she has lived in hiding ever since.
North Carolina is one of several states to adopt new laws in response to the Anthony case. Under the North Carolina law, a parent or person who provides care or supervision to a child and suspects that child is missing but does not report it can be found guilty of a Class 1 felony. Also, anyone who reasonably suspects that a child has disappeared and may be in danger can be convicted of a misdemeanor for failing to notify law enforcement within a reasonable time.
This is a very broad law, which places responsibility on anyone who has a reasonable suspicion of a missing child to come forward and report it. The goal of the law is to force people to speak up and report possible crimes in the hope of providing faster response by law enforcement.
Together these two laws make it clear that children are a priority in North Carolina.