Cary Asset Protection Attorney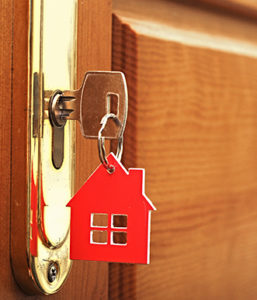 Divorce is a primarily an emotional issue. However, it can also have a significant financial impact on your life. When you and your spouse separate, your assets separate as well. If you are going through a divorce, you may find that dividing your marital property is a complicated matter.
In an amicable divorce, couples can agree to a division of marital assets, including personal property, real estate and retirement plans that were acquired during the marriage. But if your divorce is less than amicable, negotiations over the division of assets can become contentious.
An asset protection attorney from Charles R. Ullman & Associates in Cary can seek a fair division of assets in your divorce that, above all, serves your best interests. To learn more about how we can assist you, call or contact us online today so we can schedule a consultation about your case.
Dividing Marital Assets in a Cary Divorce
Parties in a divorce can reach an out-of-court agreement on how to divide the personal and real property they have acquired during the marriage.
If they can't reach an agreement, then a court (for Cary residents, the Wake County District Court) will decide which assets fall into the category of "marital property" and examine factors that decide how this property is divided. In North Carolina, this is referred to as the "equitable distribution" of marital assets.
In most cases, property obtained between the couple's wedding date and their separation will be considered marital property. Gifts and inherited property typically are not marital property.
Factors the court will consider in making an equitable distribution of marital assets include:
One spouse's or the other's income
Retirement and pension payments available to either spouse
Each spouse's education (ability to earn a living)
One spouse's financial contributions to the other's education
Each spouse's age and health
Debts
Length of the marriage.
Each of these factors and how they should or should not affect the division of marital assets is open to interpretation. This is where a skilled asset protection attorney can provide valuable assistance to a Cary resident who has accumulated substantial personal property, real estate and financial holdings while married.
In a contentious divorce, your attorney can work to uncover a true picture of your spouse's assets and/or obtain a temporary injunction to prevent the disappearance or conversion of property before the court takes up your case.
Contact a Cary Marital Assets Protection Lawyer
If you and your spouse cannot agree to the equitable distribution of property accrued during your marriage, you need an experienced asset protection attorney to protect your interests.
Charles R. Ullman & Associates attorneys know the rights and protections built into North Carolina asset division laws. We work with dedication to help our clients obtain outcomes reflecting the best possible financial terms.
Look to Charles R. Ullman & Associates for the skills and experience that can guide you through all aspects of your divorce, including alimony, child custody and support and the division of marital assets. Call us today or complete our online form to schedule a consultation.