Cary Spousal Support Lawyer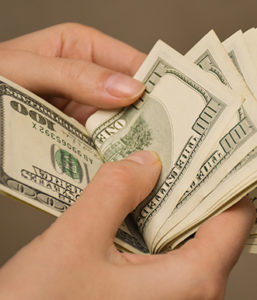 Spousal support – commonly known as "alimony" – is not a thing of the past. Nor is spousal support gender-specific. Men who deserve support from a former spouse can and should obtain it.
North Carolina law allows a court to award spousal support in a divorce if one party demonstrates financial dependence on his or her spouse and that the spouse currently provides support or had provided support prior to the split.
A spouse who is seeking spousal support or contesting such a claim will have to prove his or her position to the court that hands down the final divorce decree in the case.
If you are a Cary resident involved in a divorce, a spousal support lawyer from Charles R. Ullman & Associates with experience in Wake County courts will be able to protect your rights concerning alimony.
Learn more by calling our office or reaching us online. We can arrange for a confidential consultation about your spousal support issues.
A Legal Right to Spousal Support
A divorce is likely to have a financial impact on either spouse as the couple's combined income becomes separate. If, as in most cases, one spouse earns more than the other, but the couple shared household income during the marriage, the spouse who earns less will suffer a greater loss.
In cases where spouses can demonstrate that they were financially dependent on their husbands or wives, North Carolina law makes provisions for ensuring they are not left destitute by a divorce.
In considering a request for spousal support, a court that is hearing a divorce case will consider:
Length of the marriage
Relative earnings and estimated earning capacity of each spouse
Ages and physical, mental and emotional conditions of each spouse
Marital misconduct.
In most cases, a marriage that only lasted briefly will result in a lower amount of spousal support, as will a finding that the spouse requesting support has sufficient earnings or earning capacity without support. A finding that there was marital misconduct (abandonment, adultery, excessive alcohol or drug use, abuse or indignities) on the part of a requesting spouse will also hurt that spouse's chances of receiving the requested financial support.
Divorcing couples may also set out terms for spousal support in a divorce agreement they develop before their case goes to court.
Once spousal support is set in a divorce order, either spouse may petition the court for modifications to the agreement if their financial situation changes. For instance, a modification may be needed if the providing spouse loses his or her job.
An improper spousal support decision can have lasting financial ramifications that may drastically diminish the standard of living enjoyed by a divorced man or woman.
An experienced spousal support lawyer from Charles R. Ullman & Associates can protect your rights and financial interests as this crucial aspect of your divorce is decided. We have helped numerous Cary residents ensure that the spousal support they are awarded or ordered to pay is appropriate for their needs and/or abilities to provide.
Contact a Cary Spousal Support Attorney Today
The spousal support attorneys of Charles R. Ullman & Associates can protect your financial interests in a divorce. We understand the rights and protections that North Carolina divorce law provides men and women who seek or may be required to pay spousal support.
Simply contact us by phone or through our online form. We can explain how we can protect your rights and your financial future in a confidential consultation about your case.