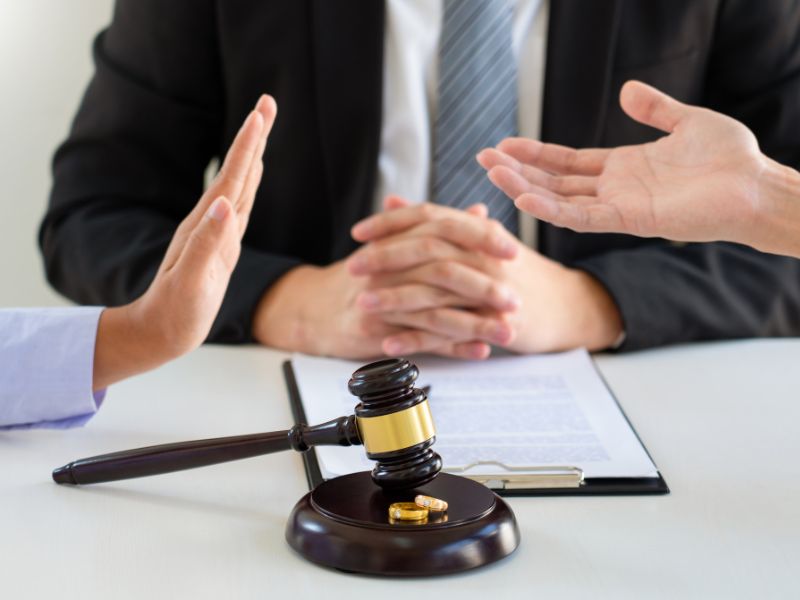 Getting a divorce is a highly emotional undertaking, even when you know it is the right decision. But in addition to the emotional upheaval involved in ending a marriage, it is a complex process that can cause financial harm if handled incorrectly. Having the guidance of an experienced divorce attorney ensures that your rights and financial interests are protected.
The Wake County divorce attorneys of Charles R. Ullman & Associates understand the challenges faced by individuals seeking a divorce in North Carolina. We can make sure you have the information you need to make the best decisions with your future in mind.
Much of the work of planning a divorce takes place before going to Wake County family law court. Our experienced divorce lawyers can help you prepare. No matter how simple or complex your case may be, we can make sure everything is properly prepared and submitted to seek the outcome you desire. Contact us today in Raleigh, NC, for an initial consultation.
Getting a Divorce in Wake County
North Carolina is a no-fault divorce state. You can obtain a divorce without having to prove your spouse was at fault for the failure of the marriage. Instead, you must establish one of two grounds: that you have been separated for one year, or your spouse suffers from incurable insanity.
Most couples divorce after being separated for one year. Separation requires living apart for a year. If you reconcile, the 12-month calendar starts over, though single nights together do not necessarily count as reconciliation.
After a year of separation plus one day, either party may file for divorce. A resident of Raleigh or Cary, for example, would file for divorce at the office of the Wake County Clerk of Court. The Clerk's Office has 30 to 40 days to serve divorce papers on the other party and allow them to respond, after which the filing party may request a hearing of their divorce petition. The party served divorce papers may contest the divorce or file their own petition for divorce.
In a divorce hearing, the judge hears each party's demands and decides on issues such as:
The year an estranged couple spends separated provides time to negotiate these issues and develop a separation agreement. If the parties present an equitable separation agreement to the court and attest to their acceptance of its terms, the judge can review it and order it to be adopted as a binding legal agreement establishing the terms of the former couple's absolute divorce.
If there are issues the estranged couple cannot agree on, the divorcing spouses each have the opportunity to present their case to the court, and the judge will decide the terms of their divorce.
An uncontested divorce can be obtained in Wake County in a year plus two or three months. A contested divorce will typically take longer if the opposing sides have to argue unsettled issues in court.
Legal Separation Under North Carolina Divorce Law
In some cases, it may be necessary for a spouse first to obtain a legal separation under North Carolina law.
North Carolina law requires a couple to be physically separated for at least a year and a day before they can file for an absolute divorce. An estranged spouse can immediately seek a legal separation, known legally as "divorce from bed and board," if the other spouse refuses to cooperate with their demand for a divorce.
A divorce from bed and board is a legal, court-ordered separation during which the spouses remain married but live separately. The judge who grants the legal separation may order one spouse to pay the other spousal support or child support. The judge may divide marital assets (including possession of the marital home) or establish other terms of separation.
To obtain a legal separation in North Carolina, the spouse seeking the separation must establish fault. North Carolina courts accept evidence of:
Adultery
Abandonment
Forcing the complaining spouse to leave their residence
Endangering the spouse's life by cruel and barbarous treatment
Excessively using alcohol or drugs so as to "render the condition of the other spouse intolerable and the life of that spouse burdensome."
The Role of Charles R. Ullman & Associates Attorney in Your Divorce Case
The job of your divorce attorney is to help you negotiate the terms of your divorce in a manner that meets your needs and desires and to protect you from decisions that could harm your well-being.
Charles R. Ullman & Associates offers the assistance and counsel of respected, experienced, and knowledgeable divorce and family law attorneys. You can trust us to guide you through the legal process of separation and divorce efficiently so you will be ready for the next phase of your life.
Even the most amicable, uncontested divorce is a legal undertaking that must be handled correctly. It is crucial for each party to have an experienced divorce attorney looking out for their rights and interests, especially if you have substantial assets or underage children.
In a contested divorce, our objective is to reach an agreement where possible with as little strife as possible. A contested divorce is one in which one or more issues are disputed. When possible, we will work in good faith to reach an agreement and avoid the time, expense, and emotional impact of a drawn-out court proceeding. When it is necessary, Charles Ullman & Associates can go to court to fight for your interests.
As divorce lawyers with offices in downtown Raleigh, Charles R. Ullman & Associates is well positioned to handle your divorce if you live in Raleigh, Cary, Apex, Holly Springs, Garner, or elsewhere in Wake County. Charles R. Ullman Associates, led by a Raleigh native in legal practice since 1993, offers the local knowledge and experience to make your separation and divorce proceed as smoothly as possible.
We can schedule an initial consultation with you. You may also like to read about what to expect from an initial consultation with a compassionate family attorney from Charles R. Ullman & Associates.
Frequently Asked Questions About Divorce in Wake County
What are the grounds for divorce according to North Carolina divorce laws?
North Carolina is a no-fault divorce state. A couple need only live separately for 12 months and a day to qualify to file for an absolute divorce. No one needs to state a reason.
When a spouse is absent, abusive, or otherwise uncooperative with a demand for divorce, the complaining spouse may file for legal separation. A divorce from bed and board is a form of legal separation that does not end the marriage but does allow the judge to grant spousal support (alimony), child custody and support, possession of marital assets (such as the home) and other needs of the spouse seeking a divorce.
What is the procedure to file for a divorce in Wake County, NC?
Once an estranged couple has been separated for a year and a day, either party may file a divorce petition with the Wake County Clerk of Court's office if one of them lives in Wake County. After 30 to 40 days allowed to serve divorce papers on the other spouse, the petitioning spouse may request a hearing. At a hearing, the judge will decide the terms of the divorce, which under North Carolina law must include an equitable division of marital assets and debt. During the required year of living apart, the estranged couple can work with their attorneys to develop a separation agreement that addresses the division of marital assets and other issues as necessary, including:
At the hearing, the judge will accept the parties' separation agreement or accept a separation agreement and make modifications and/or adjudicate unsettled issues. The judge will issue a divorce order, which dissolves the marriage and establishes terms that have the effect of law.
Can I file for a divorce without a divorce attorney?
An individual may submit paperwork on their own to file for divorce. However, personnel in the Clerk of Court's office cannot assist you or provide legal advice. Any mistakes in the completion of the forms required will stop your divorce from moving forward. If a divorce hearing is scheduled, you'll be expected to present a separation agreement that, at minimum, includes an inventory of marital assets and how they will be divided equitably between you and your spouse. If your separation agreement does not satisfy the court, the judge will make decisions for you or order you to arbitration to come up with a proper separation agreement.
What factors influence the outcome of a divorce case?
The primary issues a judge will look at when considering a separation agreement and basing a final divorce decree on it are:
Best interests and welfare of the child. If a divorcing couple has underage children, a judge reviewing a separation agreement or hearing arguments will determine what is acceptable for child custody according to what's best for the children. A North Carolina judge will award child custody to the person who is most fit to protect the best interests of the children. When it comes to child support, both parents are obligated to support their children. The law takes into consideration the needs of the child and the relative abilities of the parents to pay support.
What does North Carolina law say about the division of assets in a divorce?
North Carolina law says the court shall determine what qualifies as marital property and provide for an equitable distribution of the marital property. In North Carolina, any marital assets, including savings, retirement accounts, real estate, or personal property, must be divided equitably between the divorcing spouses. Marital property refers to all assets acquired by either spouse or both spouses during the course of the marriage. When a judge decides how to divide property, they are to consider such factors as the incomes, property, and debts of both parties; the parties' ages and health; the length of the marriage; the contributions of each party to the other's earning power; the tax implications; and more. The divorcing parties may come to a written agreement of their own. If it is equitable, the court may adopt it.
What is the role of a divorce attorney during divorce proceedings?
When filing for divorce, you must assert your right to equitable distribution of your property or to receive spousal support before your divorce is finalized. As your Wake County divorce attorneys, Charles R. Ullman & Associates will ensure that your rights and interests are asserted and protected.
We will work to:
Negotiate with the opposing attorney to draft a satisfactory separation agreement
Advocate on your behalf for reasonable child custody, visitation, child support, and/or spousal support
Obtain appraisals of marital assets and propose an equitable division of assets and debt
Uncover any assets your spouse may have attempted to hide
Resolve any disputes that may arise during the divorce process
Present your case in court, if necessary
We will provide you with the assistance of our respected divorce and family law attorneys to help you through the process of separation and divorce.
Get in Touch With the Best Wake County Divorce Attorneys Today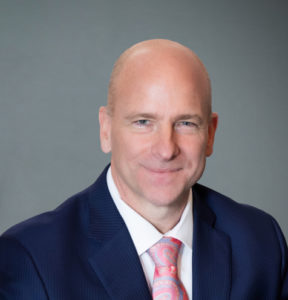 The Wake County divorce attorneys of Charles R. Ullman & Associates are dedicated to providing compassionate and professional legal assistance to clients in Raleigh, Cary, and throughout Wake County. Charles R. Ullman is certified by the North Carolina State Bar's Board of Legal Specialization in Family Law, a certification that requires extensive experience, favorable evaluations by other lawyers and judges, and passing a written examination in family law.
We will use our skills and experience to guide you through all aspects of your divorce, including the determination of alimony, child custody, alimony, and the division of marital assets. Call us today at (919) 861-0370 or complete our online form to schedule an initial consultation.