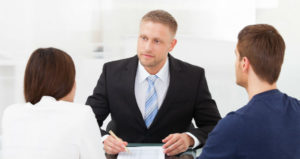 It's a definite. You and your spouse have decided to divorce. Now comes the difficult and often overwhelming process of figuring out how to end your marriage.
Many divorcing couples erroneously believe getting a divorce involves filing a lawsuit in North Carolina courts and having to face a family court judge to deal with matters such as child custody, property division and spousal support. But that's certainly not the only option available to you. Depending on the circumstances of your divorce, you and your spouse may consider mediation as a viable option.
But what is mediation? In simple terms, it means resolving divorce issues with the help of a neutral third party instead of judge. Instead of handing down enforceable decisions based on the hard facts of the law, a mediator acts as a facilitator, allowing you and your spouse to come to solutions that are more fitting to the needs of your family.
The immediate benefits of mediation are typically cost savings and less time haggling over divorce matters, not to mention having to wait on the court's availability to hear your case. Not only that, because mediations are collaborative in nature, both spouses are less likely to violate the terms of their agreement.
Are mediators lawyers? They can be, but they could also be mental health professionals, religious leaders or others who are trained in mediation techniques. But even if your mediator is an attorney, he or she is not representing your interests and cannot give you legal advice. You would still need your own divorce attorney to evaluate how proposed solutions fall in your favor or comply with North Carolina family law statutes.
Will you still have to face your spouse if you choose mediation? Not necessarily. You may meet across the conference room table or separately, with the mediator going between each party to relay proposals and discuss issues in a way that is most comfortable for the both of you.
What if you can't resolve all your issues in mediation? It's entirely possible that many matters can be agreed upon with the help of a mediator, but there's no guarantee that every problem can be solved. You are under no obligation to sign paperwork unless you are 100 percent comfortable with the terms of the agreement.
Contact Raleigh Divorce Lawyer Charles Ullman
Learning about how mediation can help you during your divorce is one of the services that Charles R. Ullman & Associates provides to clients in Raleigh and Cary. If you think it may be a good fit for you and your family, contact our law firm by filling out our online form here.