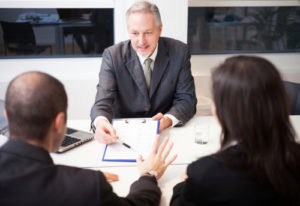 Of all of the possible legal careers one can have, that of a family law attorney can be one the most fulfilling. Not only do you have the opportunity to make a good living, but you spend your life helping people navigate through some of the most challenging and difficult periods of their own lives. Family law is a career that is both financially and emotionally rewarding.
It is not without its challenges, though. Because clients are in states of heightened emotion, there are times when they will make their decisions based on what may hurt the other party the most. During those times, it can be difficult to get them back on track, especially when dealing with issues related to custody, holidays, and joint property and accounts. However, the good outweighs the bad on all counts.
Before you make a decision about whether or not family law is the right career path for you, it's important to know exactly what the job entails, what the future holds, and what it takes to become a family law attorney. We'll start with a basic explanation of family law.
Family Law Defined
Not surprisingly, family law focuses on legal issues surrounding family units. These can include issues such as the following:
Future of Family Law
The divorce rate in the United States is, unfortunately, on the upswing, which means that there are more and more people who need the services of a family law attorney.  Additionally, since it takes a certain kind of person to work in the field of family law, the turnover rate is pretty steady.
The field itself is changing as well. With more people choosing not to get married, there is a continual increase in cases related to paternity, child support and custody that don't include divorce. Also, a more specialized niche is emerging related to the LGBT community.
Traits of a Good Family Law Attorney
Because much of what family law attorneys do is related to finances, it's important to have a good grasp on finance and accounting. As is the case for any attorney, you must also be a good orator, litigator, negotiator, and personal communicator. Your time management and organizational skills must also be sharp since you will be handling multiple cases simultaneously.
Preparing for a Career in Family Law
If you decide that you want to make a career out of family law, then, of course, you'll need to focus on family law while in law school. You should, however, also take courses in family counseling and psychology. The skills you develop in those courses will prove to be invaluable to you as a family law attorney.
When it comes time for an internship, try to find work with a family-focused nonprofit group or a Court Appointed Special Advocates (CASA) group.
For those who choose a career in family law, the rewards are both financial and emotional. There aren't many careers where you can make a really good life for yourself while helping others navigate to a good place in their own.