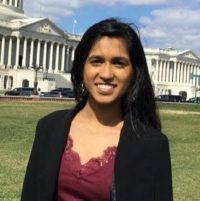 Charles R. Ullman & Associates is pleased to announce the winners of the law firm's 2019 scholarship essay contest.
The three students chosen as winners of the 2019 scholarship essay contest are:
First Place, $2,000 — Preethi Konduri
Second Place, $1,000 — Allyson Stuart Heath
Third Place, $500 — Kiknaja J. Jones
The attorneys at Charles R. Ullman & Associates understand the financial strain that books, tuition, and other education expenses can put on both students and their families. To help with the costs, the Raleigh divorce law firm sponsors a scholarship contest to help deserving three students with college education expenses, while focusing attention on an important topic related to family law.
The topic that the family law firm chose this year is one that has come up in the news during the past year. Students entering the contest were asked to address three significant questions related to the MeToo movement:
How can men become allies for the MeToo movement? 
What can men do to make victims of harassment more comfortable about speaking out?
How do you think the movement has changed work and social environments?
Charles R. Ullman & Associates said that the scholarship winners made numerous important points in their winning essays, how the MeToo movement was founded and how it spread across social media platforms with support from many female celebrities.
The contestants discussed the goals of the MeToo Movement to raise awareness of the effects of sexual violence on women. They also addressed the fact that men can be allies to the movement if they promote a society that respects women.
Based in Raleigh, North Carolina, Charles R. Ullman & Associates is committed to giving back to the community. The law firm is proud of the 2019 scholarship winners as well as all the contestants who entered the scholarship essay contest.
Charles R. Ullman & Associates hope that this scholarship contest will continue to motivate more young people and that they continue to think about the positive changes they wish to see happen in the future.
Charles R. Ullman & Associates
109 S Bloodworth St,
Raleigh, NC 27601
United States
(919) 829-1006
The compassionate attorneys at Charles R. Ullman & Associates focus on North Carolina family law matters including separation, divorce, domestic abuse, child custody and support, property division and spousal support. Charles R. Ullman is recognized by the North Carolina State Bar as a Board-Certified Specialist in Family Law. You can visit Charles R. Ullman & Associates website https://www.charlesullman.com/ or email the attorneys at ullmanfirm@gmail.com.