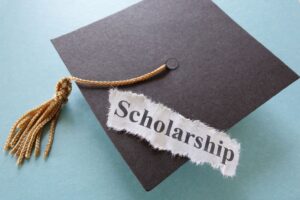 The law firm of Charles R. Ullman & Associates is pleased to announce its 2022 scholarship essay contest to help high school and college students with education expenses.
Educational Support Scholarship offers a total of $3,500 in scholarship awards. The first-place winner will receive a $2,000 award. The second-place winner will receive a $1,000 award. The third-place winner will receive $500.
To enter the 2022 essay contest, Charles R. Ullman & Associates invites students to write an original essay of 750 to 1,500 words in length on the following topic:
Why do you think it is important for people to be involved in their communities? How have you helped your own community in your life so far? How do you plan to help your community through your future career?
Attorney Charles R. Ullman and the team at Charles R. Ullman & Associates understand the value of education and the importance of being active in the communities where we live and work. Providing scholarships to deserving students is one way that the law firm supports the community. Our law firm is committed to helping students obtain a quality education to help them pursue their career goals.
The contest is open to students enrolled in a North Carolina high school, undergraduate program, or graduate program. Visit Charles R. Ullman & Associates Scholarship Essay Contest for the complete contest eligibility rules and to see the essays of last year's winners.
The deadline for submitting a scholarship application is April 30, 2022. The essays will be judged by the partners at Charles R. Ullman & Associates based on content, grammar, style, and originality. The winners will be announced by May 31, 2022.