North Carolina Child Support Enforcement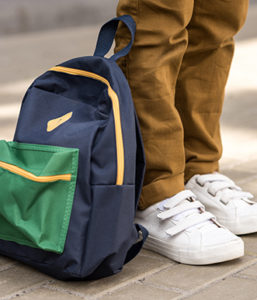 According to the N.C. Department of Health and Human Services, more than 300,000 North Carolina families are forced to struggle to make ends meet each year because of non-custodial parents who do not pay child support.
The North Carolina Child Support Enforcement (CSE) has been given legislative authority to collect current and past-due child support through enforcement remedies. These remedies can be in the form of court actions as well as administrative actions, which are actions that can be taken without formal court proceedings.
Child support payments are based upon custody categories and an income-sharing method derived from the gross income of both parents. The North Carolina Child Support Guidelines take into consideration variables such as childcare, financial support and medical support for the children in these families. If a parent intentionally neglects or refuses to provide adequate support for his or her biological or adopted child, that parent is guilty of a misdemeanor and may be fined, or imprisoned for up to six months, or both.
If a parent does not pay child support, past due payments will accumulate, and the court has the authority to hold a child support obligor in contempt for nonpayment.
The CSE agency may collect these payments, called arrears, by:
Putting liens on the parent's personal and real property
Intercepting his or her state and federal tax refunds
Seizing bank accounts
Intercepting unemployment and disability benefits
Revoking a parent's drivers and other business, professional and recreational licenses
Filing a legal action against him or her in court, which can lead to jail
The duty of support continues until a child turns 18 years of age. North Carolina General Statutes 110-129(2) and 50-13.4(c) provide for the extension of CSE services beyond age 18 when a child is still in primary or secondary school and until such time that he/she graduates, otherwise ceases to attend school on a regular basis, fails to make satisfactory academic progress, or reaches age 20, whichever comes first.
The state laws in North Carolina are complemented by federal mandates that require all states to enact laws and establish procedures regarding paternity, child support payments and collection. The best way to avoid any court actions is, of course, to make all child support payments on time.
Our law firm recognizes that children benefit from positive, ongoing relationships with both parents. We put children first by helping both parents assume responsibility for the economic and social well-being, health and stability of their children. If you would like more information, or to schedule a consultation regarding enforcing child support, contact us.
Click here for an online child support calculator.
For more information, please see our page on Child Support.