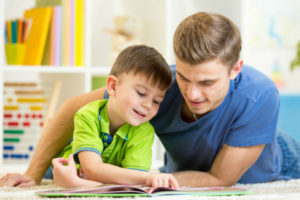 During the school year, a child's schedule is pretty set in stone. With the exception of certain holidays, the child must be in school Monday through Friday. It's a different matter when school is out for the summer.
Summer break often presents problems for parents who are divorced and share custody and visitation of a child. Who will the child live with during the summer? Will one parent be allotted more time for vacations and other summer festivities?
Putting together a plan that keeps everyone happy during the summer holidays can be difficult. Here are some tips to help you schedule child visitation during summer vacation.
Refer to Your Parenting Plan
First, you should refer to the parenting plan that was created when your divorce was finalized. Chances are, your parenting plan already addresses who gets which vacations, or when a surprise summer vacation is allowed and for how many days. In many cases, there may be a stipulation about how many days' notice is required for one parent to request vacation time with the child.
Further, it must be noted that child visitation during a summer vacation cannot infringe on a parent's right to visitation with the child during a certain holiday. For example, if one parent has the right to visitation with the child during Memorial Day or the Fourth of July, the other parent cannot plan a summer vacation with the child during that holiday period.
Summer Vacation Planning with Your Ex-Spouse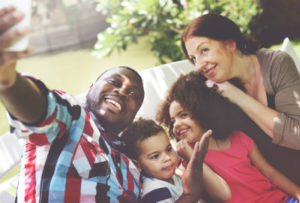 If you do not have a parenting plan, or do not have a parenting plan that addresses summer vacation and holidays, you will need to plan a summer schedule with your child's other parent.
If you and the child's other parent are on good terms, it is recommended that you set some time aside to create a summer calendar together. The summer calendar can address who the child will spend certain holidays with, any day or overnight camps that the child may attend, a summer school schedule (if applicable), and any vacation time with one parent.
There are a few tips that can help you to choose a schedule that works for everyone:
Swap time over the summer break. Some parents prefer a schedule in which parents swap time over the summer break. For example, the child spends one week or weekend with one parent, then spends the next week or weekend with the other parent. This can be effective when parents live near each other and are on good terms.
Split the summer in half. Another method that parents might choose is to split the summer break right down the middle, with each parent getting half of the time. This can be an effective solution when parents do not want to constantly deal with one another (as would be necessary if trading off weeks or weekends), or when the parents live farther apart.
One parent gets all of the time during the summer break. Sometimes, one parent will get all of the time during the summer break. This can make sense when the child resides with the other parent for the majority of the year, the other parent lives far away or in another state, or one parent has a very busy work schedule and cannot watch the child during the summer months when the child is out of school.
Be sure to consider your child's needs when determining a child custody schedule. How will your child be impacted by spending time with one parent, or not spending time with the other? Will the child have to sacrifice friends in order to accommodate the plan? How old is the child? These are among many factors to think about.
If you cannot work out a parenting plan with your child's other parent that is fair for both of you, the next step is to seek legal counsel.
Develop a Parenting Plan with an Attorney
If you do not already have a parenting plan in place, developing one is probably in everyone's best interest. Or, if you have a parenting plan in place but your child's other parent is not adhering to it, you may need to take legal action to ensure that it is enforced. A child custody attorney can help with both the formation of a parenting plan and its enforcement.
There are numerous factors that need to be considered when putting together a summer vacation calendar for child visitation. Summer vacation is a unique time of the year when parents might wonder what their obligations, responsibilities, and rights are.
An attorney can help you answer all of the questions you may have, including what to do if your current parenting plan does not address summer vacation, whether summer vacation can be split up, what to do if your work schedule interferes with summer vacation time, whether a parent is allowed to take a child out of state or overseas, and what to do if your child's other parent will not comply with the visitation schedule. An attorney can also guide you through mediation and negotiations if you need to form or modify a parenting plan.
Get Help from an Experienced Raleigh Child Custody Attorney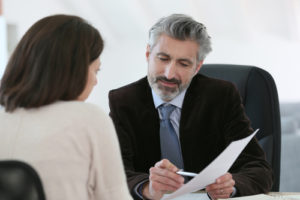 Dividing up custody during the summer months can be challenging. The process can be even more trying if you do not have a parenting plan in place, or if you and your child's other parent are not on good terms and able to work things out on your own. When this is the case, the aid of an experienced Raleigh child visitation lawyer can help you to develop child custody schedules and come to a fair agreement about visitation during summer.
Our child custody attorneys have been helping parents in the Raleigh area work out a fair visitation schedule for years. If you need legal counsel, please do not hesitate to contact us. You can reach our team at Charles R. Ullman & Associates, PLLC, by calling us directly or using our online form.