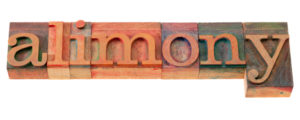 A commission has recommended considerable revisions to New York's alimony laws, the Wall Street Journal (WSJ) reports. The proposed reforms in New York come at the same time that many states, including North Carolina, are considering changes to their alimony laws.
The Law Revision Commission suggests that New York state lawmakers consider overhauling the current alimony formulas and rewriting the existing rule that professional and educational degrees count as marital assets. The proposals were based on survey responses from 7,300 divorcing couples, according to the WSJ.
New York first saw sweeping changes to its alimony law in 2010, including the enactment of a strict alimony formula intended to provide fairness to couples and to help those with low incomes. But critics said the law favored the poor too much, making issues that wealthy couples typically face, such as mortgage payments, one-time bonuses and sizeable financial accounts, trickier to handle when awarding alimony.
That meant judges used their discretion to determine awards that ended up placing some spouses in difficult financial positions. For example, some might be ordered to make payments to dependent exes that actually exceed their own monthly incomes.
The report recommends adjusting the law to apply only to couples with a household income of $136,000, down from the current $524,000 threshold.
The commission also recommended getting rid of the O'Brien precedent, which counts professional and educational credentials earned during the marriage as shared property. That means an ex could receive up to half of his or her predicted earnings – even if he or she never earns up to the anticipated amount.
It "was almost unanimous that it was an anomaly and bad law," Peter Kiernan, chairman of the Law Revision Commission, told the newspaper.
New York legislators said they will review the report closely, but it is unknown when any changes to the statutes will be proposed based on its findings.
In April, the N.C. House passed HB 763, which would allow couples to waive, release, or establish rights and obligations to post-separation support, alimony or spousal support in a contract under certain conditions:
The contract must be in writing.
The provision waiving the rights or obligations must be clearly stated in the contract.
The contract must be acknowledged by both parties before a certifying officer.
The legislation passed the first reading in the N.C. Senate and has been referred to a judiciary committee for further consideration.
The Law Offices of Charles R. Ullman & Associates will continue to monitor legislative actions in North Carolina and throughout the country that pertain to all aspects of divorce and family law.