Can We Use the Same Attorney for Our Divorce?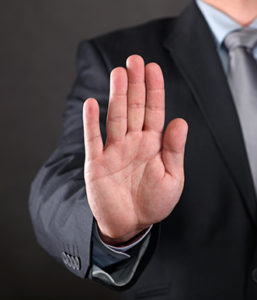 After 15 years of marriage, Brad and Lisa have decided to end their marriage. To save on attorney's fees, the couple asked Thurgood, their longtime family friend and a lawyer, to represent them both.
Thurgood bellowed, "Absolutely not!"
Thurgood explained to the couple that one attorney cannot ethically represent both individuals involved in a divorce case. This is because a divorce or legal separation action usually involves two people with different interests. An attorney could not be loyal to one party without doing a disservice to the other. An attorney can represent one spouse and the other can go unrepresented; however, this usually gives an advantage to the spouse who is being represented by an attorney.
Where a couple thinks they agree on all issues, it may seem logical to save money and use one attorney to "handle the paperwork". However, this is almost always a very bad idea and can have potentially disastrous effects:
If a lawyer chooses to represent both sides, it opens the door to malpractice claims if either party believes they were harmed by the lawyer's dual representation.
If there are issues in the divorce that may be contested, property rights that need to be determined, or if the custody of the children is in dispute, one attorney cannot represent both parties.
It is a no-win situation for the lawyer and for the clients as well.
To save money, the couple could choose mediation, where they would also benefit from having an attorney present. If Brad has hired a lawyer, it is a good idea that Lisa look into hiring her own lawyer to represent her interests.
If you would like more information, or would like to schedule a consultation regarding divorce procedures, please contact Charles R. Ullman & Associates via our online form.