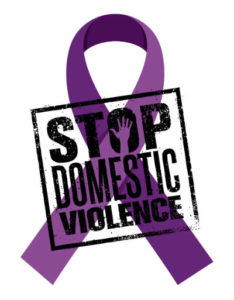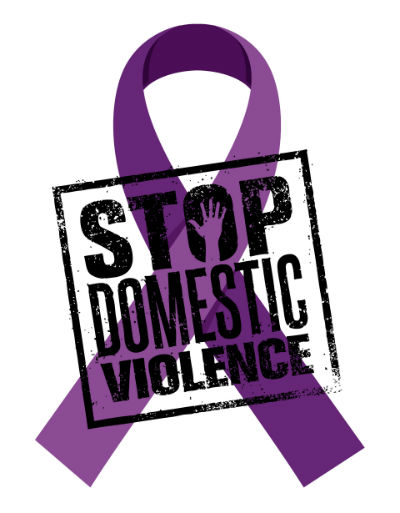 There were 108 domestic violence-related homicides reported in the state in a single recent year, according to the North Carolina Department of Justice. While, thankfully, not all instances of domestic violence end in homicide, hundreds of women and men are victims of violent and sexual abuse within their own homes.
For these individuals, seeking relief can feel impossible and hopeless – but it doesn't have to be that way in reality. At Charles R. Ullman & Associates, PLLC, we are committed to helping victims of domestic violence any way we can. In addition to the resources listed below, refer to our page on resources about domestic violence in North Carolina.
Recognizing Signs of Abuse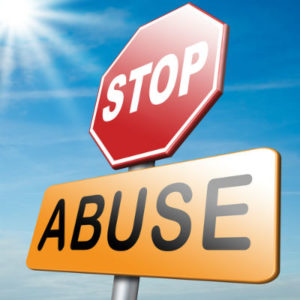 The National Domestic Violence Hotline lists some warning signs and red flags that people in a relationship should watch out for. However, know that not all warning signs mean that a person will be violent in a domestic setting, nor do all domestic abusers demonstrate the same characteristics listed below.
The following are some traits of an abusive, or potentially abusive, person:
Showing jealousy when you spend time with other people.
Discouraging you from spending time with other people you love.
Destroying your property.
Attempting to control where you go and what you do.
Threatening to take away your children.
Threatening to hurt your pets.
Pressuring you to engage in sexual acts that you do not want to perform.
Using weapons or objects to intimidate and scare you.
If any of the above actions have happened to you, or if you know someone who is in an abusive relationship, then it is important to get help.
What Is Marital Rape?
Many people wrongfully assume that if they are in a relationship, a husband or wife has the right to insist upon sex or sexual acts at any point in the relationship, even by force, despite the other spouse's wishes. This is incorrect.
A married person can be the victim of a rape in North Carolina by his or her own spouse. This law has been in effect since 1993, when North Carolina amended the existing statute to allow for the prosecution of marital rape in criminal court. The current law is found under Article 7A Section 14-27.8 of the N.C. General Statutes.
If your spouse, partner, significant other, or anyone else living in your household has forced you into having sex or performing sexual acts without your consent, he or she may have committed a crime.
If you are the victim of marital or domestic rape, you are not alone. The National Center for Injury Prevention and Control – Division of Violence Protection, reports that nearly one in five women (18.3 percent) living in the United States have been raped at some point in their lives, and 51.1 percent of those women reported being raped by an intimate partner. For men, the numbers are 1.4 percent and 40.8 percent, respectively. If you have been the victim of marital or domestic rape, report the action to the authorities and seek shelter in a safe location immediately.
Have a Safety Plan in Place

If you are the victim of domestic violence and are still living within the same home as the domestic abuser, it is important that you have a safety plan in place to protect yourself if you are attacked. There are a number of things that you should consider when developing your safety plan, including:
Is there an area of the house that you can protect yourself in?
Is there a way for you to exit the home before being severely harmed?
Do you have a safe place to go?
Do you have children that are potential victims that you need to protect?
Are there areas of the house that are safer than others (for example, areas where there are no weapons)? If so, try to move to these areas.
Do you have nearby friends and neighbors who can help you?
Practice your safety plan with your children. Also, reduce the risk of serious injury by removing weapons from the house (if possible) and wearing clothing that cannot be used to strangle you (for example, do not wear scarves).
How to Seek a Protective Order
If you are able to escape from your abuser, then you should seek a protective order as soon as possible to give you some legal protection, too. It is best to seek the aid of a legal professional when filing a protective order.
You can file a protective order by filling out a Complaint and Motion for Domestic Violence Protective Order and submitting it to the court. You can get these forms online, or by visiting the courthouse directly. When you sign the forms, a notary or clerk will need to be present.
After you have filed your protective order, the abusive party from whom you are seeking protection will need to be served with the request. Usually, the county sheriff will do this. You should not personally serve the abuser with the summons, as it may be dangerous for you.
Domestic Violence Services and Support in North Carolina
In order to recognize the signs of domestic violence, develop a safety plan, or find a safe place to go, you may need to turn to a variety of other resources. The following provides a list of resources that can help you:
If you are in immediate danger, you should call 911. For a list of shelters, rape crisis centers, and more, refer to our Domestic Violence Service and Support in NC.
How a Raleigh Domestic Violence Lawyer Can Help You
A Raleigh domestic violence lawyer can provide you with more resources for support if you are the victim of domestic violence, and can also help you to file a protective order against an abusive person. A domestic violence attorney can help you with other aspects of protection, too, including gaining custody of your children and even providing you with information about pressing criminal or civil charges.
At Charles R. Ullman & Associates, PLLC, we want to help you. Please do not wait any longer to take action if you are being abused within your home. Contact us online today or call us immediately for help now.