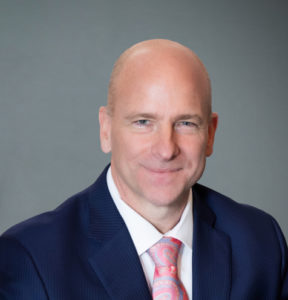 If you own a business and are planning to seek a divorce, you are best advised to seek sound legal guidance about the financial effects of the dissolution of your marriage on the business.
A divorcing couple that owns a business must come to an agreement about the disposition of the business. If you cannot agree, you are in effect leaving it to the court to decide how the assets and liabilities of your business will be distributed. It's better if you and your estranged spouse can agree upon a distribution plan to propose to the court. The equitable division of a business or its assets will be part of the overall divorce settlement, which a judge must approve.
If you own a business with your estranged spouse, you should consult an experienced divorce lawyer as soon as possible about ensuring the business is properly protected, sold or divided.
The family law attorneys at Charles R. Ullman & Associates in Raleigh, N.C., can represent you in a separation and divorce and provide guidance to help protect your interests in a family business or in your solely owned commercial enterprise. Raleigh attorney Charles Ullman is certified as a Specialist in Family Law by the North Carolina State Bar and is well-versed in the complex process of marital asset division involving family businesses.
Protecting your Business from Divorce in Advance
A business that is jointly owned by a divorcing couple is typically either broken apart, sold to a third party or one spouse buys out the interest of the other spouse. Few divorcing couples want to remain business partners. In some divorces, one spouse wants their share of the business, regardless of whether satisfying that demand will be enough to make the business insolvent.
If the prospects of losing your business or paying for the privilege of continuing to operate it do not appeal to you, there are steps you may take to protect a family business from the dissolution of the business owners' marriage.
Here are four ways to protect a business you own in a divorce:
Prenup / postnup. A prenuptial agreement is a contract between a couple that is about to marry that sets out such matters as the division of assets should the couple divorce. A postnuptial agreement does the same thing after the couple has married. The simplest way to protect your business is a contractual agreement that states that you will always retain full ownership of the business. Keep in mind that a prenup needs to be straightforward and signed without coercion, and that some courts will disregard a postnuptial agreement on the theory that people have little bargaining power once married.
Buy-sell / buy-back agreement. You may establish business bylaws that require a sale from one partner to the other if there is a divorce. Bylaws may give other partners or shareholders the right to buy out any divorcing parties who have an interest in the business.
Protected interest. If you structure a business as a limited liability corporation (LLC) or as an asset of a trust, you do not have direct legal ownership of any interest in it, so it is not a marital asset to be divided in a divorce.
Run it as your business. If your spouse has put time or effort into your business or any marital funds were used to start, support or expand the business, your spouse could have a valid claim to a portion of the business. You should keep business finances and your personal expenses separate and pay yourself a competitive salary.
 Protecting a Business Considered a 'Marital Asset'
If your business interest was acquired during your marriage with joint funds, it will almost certainly be considered marital property in a divorce. In that case, you will need to determine how you and your spouse will equitably share in its value. If you and your spouse cannot reach an agreement, the decision about equitable distribution of the business will be left to the judge.
With any luck, your spouse will let you buy them out. Your divorcing spouse may agree to payments over time if it's to be a monetary buyout, as opposed to a trade-off involving other marital assets. We can help you determine the tax consequences of a buyout arrangement.
Otherwise, you may be forced to sell the business to a third party and split the proceeds equally, close the business and sell its assets, or keep it and run it together.
Assuming co-ownership will not fly, you'll need to determine the value of the business's assets and liabilities in preparation for a sale.
The two most common ways to measure the value of a business are by:
The book value. This is a look at the assets and liabilities as listed in the company's account books, with appropriate adjustments for depreciation or appreciation.
The market and earnings. This is a comparison to valuations of competitors or similar businesses with consideration for your business's potential for growth and earnings.
We typically hire a consultant from among several we regularly work with to examine the books and physical assets of a client's business, make comparisons within the market and come up with a valuation for the business. The value of the business would be part of the negotiations to reach an equitable division of assets. The legal team representing your estranged spouse may conduct a separate business valuation. The two sides would then need to negotiate an agreed-upon value.
With the value of the business agreed upon, we can negotiate a sale to one spouse, determine an equitable trade-off among marital assets or a combination sale and asset trade. The two sides may agree to sell the business and/or its assets and split the proceeds. The decision regarding the ownership of the business would become part of the overall asset division agreement, which is part of a divorcing couple's separation agreement. It must be approved by a judge.
Contact a North Carolina Business Divorce Attorney
If you own a business and file for divorce without working through all the financial considerations with an experienced divorce lawyer, you risk losing everything you've worked to build. If you have an interest in your spouse's business, you have rights that should be protected in a divorce. At Charles R. Ullman & Associates in Raleigh, N.C., we understand how business ownership may affect the division of assets in a divorce and will work to prevent a divorce from irreversibly damaging your business.
Contact our firm online or at (919) 263-2873 today to schedule a consultation about strategies for protecting your business or your interests in a business as you proceed with divorce.