Signs of Domestic Violence for Students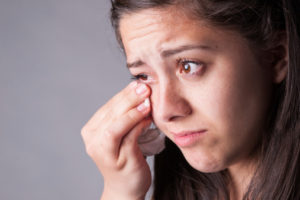 If your abuser is near and you need to quickly leave this page click on the button below.
Domestic violence is a broad term which can refer to the actions, or inactions, of another. Although it is not always easy to recognize, there are generally signs of behavior which may be, or result in, domestic violence. Levels of violence can escalate over time – and often do. Unfortunately, not all of the early signs of violence may seem that harmful in the beginning, but can grow in intensity as the cycle of violence continues – resulting in increasingly severe injuries or death.
Some signs of domestic violence for students might include someone who repeatedly:
Attacks you with a weapon or thrown objects;
Attempts to keep you from family, friends, work or social groups/interests;
Belittles you;
Breaks promises to you;
Causes, or attempts to cause, pain or injury to you;
Injures or threatens to injure the family pet, your children or other family members;
Insults or puts you down – in private and in front of others;
Intimidates you;
Lies to you;
Punches, kicks, shakes, slaps or restrains you;
Shows extreme jealousy towards you;
Threatens you in any way;
Tries to control you (telling you how to dress, where to go, what to eat, what to do, etc.);
Verbally or physically forces you to give them all of your attention;
Violates your privacy;
Withholds love and affection in order to get power over you;
As this list shows, domestic violence can occur through physical violence, sexual abuse; verbal, emotional or psychological abuse, economic abuse and more. Here are some specific acts in these categories which could be construed as domestic violence:
Physical Violence:
Blocking doors
Grabbing
Hitting
Intimidating
Kicking
Punching
Pushing
Restraining
Shoving
Slapping
Throwing objects
Using weapons
Sexual Abuse:
Attacking sexual parts of the body
Forcing sex or sexual activities
Pressuring someone to have sex
Raping
Verbal, Emotional and Psychological Abuse:
Blaming abuse on the victim
Coercing
Controlling actions
Demoralizing
Denigrating
Humiliating
Interrogating victim and children
Isolating family or friends
Name calling
Screaming
Threatening to harm or kill
Undermining self-worth and self-esteem
Yelling
Maintaining control over finances
Making the victim financially dependent
Refusing to allow victim to go to work
Withholding access to money, bank accounts or financial statements
For more details about an abusive personality, see our Signs of Abuse page.