Domestic Violence and Abuse Attorneys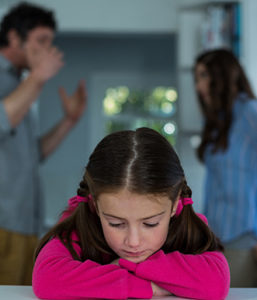 Domestic violence, also known as partner abuse, spouse abuse, or battering, occurs when one person uses force to inflict emotional or physical injury upon another person they have, or had, a relationship with. It occurs between spouses and partners, parents and children, children and grandparents, and brothers and sisters. Victims can be any age, race, or gender.
Domestic violence is the single largest cause of injury to women between the ages of 15 and 44 in the United States, more than muggings, car accidents, and rapes combined. Each year between 2 million and 4 million women are battered, and 2,000 of these battered women die of their injuries.
Without help, abuse will continue and likely worsen. Many domestic violence resources are available to help you understand your options and to support you. No one deserves to be abused.
It may or may not be easy to identify the abuse. An abusive relationship can start subtly.
Are You in an Abusive Relationship?
If you can answer yes to any or all of these questions, you should seek help for domestic violence:
Have you ever been hit, kicked, shoved or threatened with violence by a partner or family member?
Do you feel that you have no choice about how you spend your time, where you go, or what you wear?
Have you been accused by your partner or a family member of things you've never done?
Must you ask your partner or a family member for permission to make everyday decisions?
Do you feel bad about yourself because your partner or a family member calls you names, insults you or puts you down?
Is time with your family and friends limited because of your partner's demands?
Do you submit to sexual intercourse or engage in sexual acts against your will?
Do you accept your partner's or a family member's decisions because you're afraid of his anger?
Are you accused of being unfaithful?
Do you change your behavior in an effort to not anger your partner or a family member?
Frequently Asked Questions
Domestic Violence and Abuse
Generally, domestic violence can be defined as one person in a relationship using verbal, sexual, physical or even financial abuse to control the other. It can occur in many forms.
Domestic violence may involve spouses, partners, parents and children, children and grandparents or brothers and sisters. It can involve people of different ages, races or genders.
The abuser may use threatening language, intimidating gestures or say things that are intended to denigrate and belittle the other. The abuser may also use sexual or physical violence to exact harm. Even controlling all of the relationship's finances can be a form of abuse.
Please see our page on Domestic Violence for a list of questions you should ask yourself to help you determine if you are a victim.
The National Domestic Violence Hotline can also serve as a helpful resource.
A restraining order in North Carolina is actually called a "protective order" or "50B order" (after the statute it is found under). The process of getting one can be broken into six steps.
These steps are:
Go to the courthouse and get the forms you need.
Fill out a complaint.
Fill out the summons.
Seek an ex parte / temporary order.
Attend the hearing.
Extend or renew the order (if needed).
Please see our page on How to File a Restraining Order in North Carolina for a more detailed description of each of these six steps.
You should also visit the N.C. Administrative Office of the Courts website to find the county courthouse located nearest to you, where you will file for the order.
There is no easy answer or blanket answer to this question. You need to carefully evaluate your situation and come up with a safety plan that will work for you.
Whatever plan you decide on should help you to respond to a crisis and protect both you and your children. You should consider a safety plan that:
Keeps you safe while still living in the home with your abuser
Prepares you for leaving the home
Shields you from your abuser after you leave.
No safety plan will be a full guarantee of your safety. However, by having one in place, you can certainly reduce the risk of harm.
Please see our page on Safety Plans for an extensive list of considerations. You can also reach out to a local domestic violence agency. The N.C. Coalition Against Domestic Violence is a good place to start.
Have a Safety Plan if You Plan to Leave an Abuser
Leaving an abuser can be dangerous. You're the only person who knows the safest time to leave. Make sure you prepare a safety plan so that you can act quickly when the time is right. In an emergency situation, call 911 or your local law enforcement agency. If you aren't in immediate danger, consider contacting one of the following resources:
National Domestic Violence Hotline –  (800) 799-SAFE. Provides crisis intervention and referrals to in-state or out-of-state resources, such as women's shelters or crisis centers.
Your doctor or hospital emergency room – Treats any injuries and refers you to safe housing and other local resources.
Local women's shelter or crisis center – Typically provides 24-hour, emergency shelter for you and your children, advice on legal matters, advocacy and support services, and evaluation and monitoring of abusers. Some shelters have staff members who speak multiple languages.
Counseling or mental health center – Most communities have agencies that provide individual counseling and support groups to women in abusive relationships. Be wary of anyone who advises couples or marriage counseling. This isn't appropriate for abusive relationships.
Attorney – Your attorney can help you obtain a court order, which legally mandates the abuser to stay away from you or face arrest. These are typically called orders for protection or restraining orders.
If you feel you are the victim of domestic violence, contact an experienced domestic violence lawyer at Charles R. Ullman & Associates today. Please contact us online or call us toll-free if you would like to schedule a consultation.