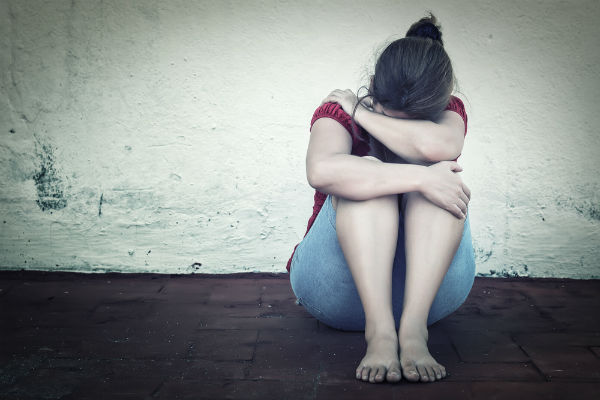 Every nine seconds in the United States a woman is assaulted or beaten, according to the National Coalition Against Domestic Violence. Every minute, nearly 20 people — both women and men — in the U.S. are abused by an intimate partner.
If you are a domestic violence victim, or suspect that someone you love is a victim of domestic violence, there are resources available that can help you get out and stay safe.
What to Do If You Are the Victim of Domestic Violence
Domestic violence can be terrifying. And even scarier than the abuse itself may be the fear of what could happen if you report the abuse. You may worry that your spouse or domestic partner will face criminal charges, will try to take your children from you, or will physically harm you if you report the abuse. While these fears are very real, it is very important that you take action to put an end to domestic violence.
If domestic violence has caused you an injury, or if you believe that you are in imminent danger of significant physical injury, you should call 911. When you call the police and report the incident, the abusive person will hopefully be removed from the house, allowing you some sanctuary.
Another thing that you should do — whether you choose to report the incident to the police or not — is to seek shelter in a safe location. This may include a relative's house, a friend's house, or a domestic violence shelter.
Resources for Abused Persons in Raleigh, North Carolina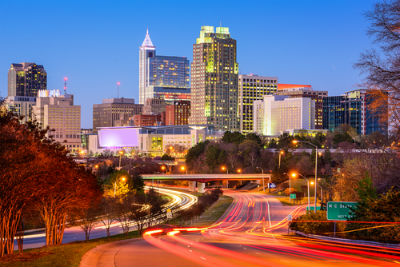 Confide in a trusted friend or family member about the abuse that you are experiencing and ask for help. If you have no one to tell, you should seek help from a domestic violence resource in Raleigh. Refer to our page on resources for victims of domestic violence in North Carolina for tips on how to transition from a victim to survivor.
Other resources that you can turn to include:
The National Domestic Violence Hotline: 1-800-799-7233;
The National Sexual Assault Hotline: 1-800-656-4673;
InterAct, a domestic violence shelter in Raleigh, North Carolina: 919-828-7740; and
The North Carolina Domestic Violence Hotline: 1-888-997-9124.
The best thing that you can do in a domestic violence situation is remove yourself from the situation, as well as any children who may be affected by the situation, as quickly as possible.
What Should I Do If I Suspect that Someone I Know is Being Abused?
Parents, friends, school counselors, and others are often in a situation where they suspect that abuse is happening in the home of someone they know. If you are in this situation and believe that someone that you know is a victim of domestic violence, it is important that you take action as well. Begin by talking to the victim. This can be challenging to do, and do not be surprised if the victim denies the abuse.
If talking with the abused person does not yield any results, you should call one of the hotlines above. Domestic abuse is very serious, and a person who focuses in domestic abuse prevention and solutions can guide you through what to do.
Taking Legal Action Can Help to Keep You Protected
It can be challenging to press criminal or civil charges against someone who is domestically abusing you, especially when that person is a spouse or your child's parents. Despite the abuse, you still may feel love for the abuser. This is not uncommon. However, to protect yourself and your family, taking legal action is often in everyone's best interest, and can prevent further — and more serious — harm from occurring in the future.
An attorney can help you:
Seek a separation or divorce from the abusive person.
Advocate for your rights to custody of your children.
File a domestic violence protective order.
The latter, a domestic violence protective order, is designed to provide you with protection from the abusive party. There are two types of protective orders in North Carolina: an ex parte temporary protective order, and a final domestic violence protective order. The former can provide you with immediate protection, and can be issued the same day that you file a complaint of domestic violence with the court. The latter, a final domestic violence protective order, is a restraining order that lasts up to one year. In the event that you believe that the restraining order needs to be in place for a longer amount of time in order to ensure your protection, you can request an extension from the court.
What Does a Protective Order Do?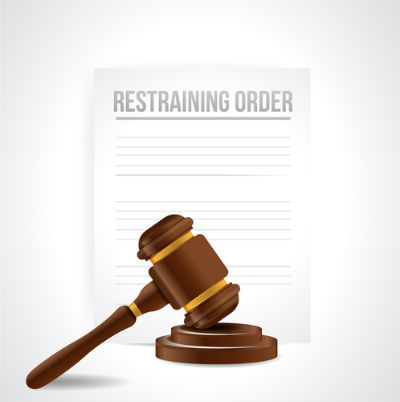 If you are a victim of domestic violence and believe yourself to be in harm's way, a protective order can help to keep you and your children safe. A protective order is a legal order handed down by the court that orders the abusive party to refrain from following or harassing you or your children. A protective order can also:
Allow you to live in your home, while ordering the abusive party to leave the home.
Order the abusive person to keep a certain amount of distance between you, your children, your place of work, and your children's school.
Order your spouse to pay you temporary spousal support while a divorce or separation action is pending.
Take Action Now By Calling a Domestic Violence Lawyer in Raleigh
Being the victim of domestic violence can feel hopeless. While you may feel trapped, know that there are safe options available that can help you become a survivor, not a victim. The experienced Wake County domestic violence attorneys at Charles R. Ullman & Associates, PLLC, can help you learn how to get out of an abusive situation. From providing you with the right resources to helping you file a domestic violence protective order, we will advocate for you every step of the way.
If you are ready to get help and seek relief from domestic violence today, our legal team is ready to assist you in any way that we can. Fill out a contact form online today, or call us at your earliest convenience.