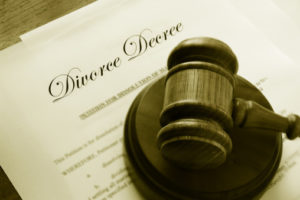 A new one-day divorce program has become a hit in one California county, according to the Sacramento Bee.
Couples are flocking to the courthouse where law students are helping them obtain "express checkout divorces" which allow for a quick dissolution of the marriages without costly and sometimes messy litigation. North Carolina does not allow one-day divorces.
More than 70 percent of spouses seeking divorce in Sacramento County go through the process of separation and divorce without attorneys, the newspaper reports. But that can create problems that lead to multiple trips to the courthouse without coming to a final resolution.
Those who opt for the one-day divorce program get help filling out paperwork from law students from Lincoln Law School and the McGeorge School of Law. A family law judge then reviews the documents to make sure that they comply with state law, and the divorce is official.
About 20 couples a month are using the one-day divorce program each month in Sacramento County, according to the newspaper. Most are in situations with few disputes over issues such as child support, alimony and property division. That allows them to move on with their lives quickly and frees the court system to focus on cases that really do need more intense legal intervention.
If you are preparing to divorce and are unsure about whether hiring an attorney is right for you, you may benefit from contacting a family law firm for some general advice. You may learn that there are aspects of the case that you haven't considered that could complicate matters more than you anticipated.
For advice in Wake County, call Charles Ullman & Associates at 888-975-0428. Attorneys in our Raleigh and Cary offices are happy to answer your questions during this difficult and overwhelming time. You may also contact us through our convenient online form.